A Crash Course in Breast Augmentation
Posted on July 2, 2013

|

by Boston Plastic Surgery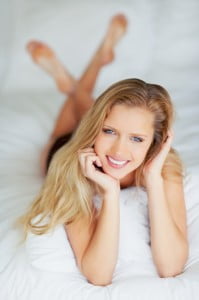 Alright, ladies, it's about time somebody brought you the real facts about breast implants. Even though breast augmentation currently sits at the top of the the list of the most popular cosmetic surgery procedures in the country, it seems like lately all the magazines and news articles have been more concerned about who is the latest celebrity to receive implants and less concerned about clearing up all the confusion behind the procedure. Break out those pencils and paper, because here are the five things that every woman should know about breast implants.
First of all, excessive or abnormal sagging is not caused by breast implants. While many people fear excess sagging from breast implants, the truth is that the implants are actually much more resistant to sagging than your own actual breast tissue. Therefore, sagging will only occur naturally as they would with age depending on the amount of natural breast tissue.
Secondly, despite what many may think, stretch marks are not a common side effect. Unless you are choosing one of the larger implants, you will not have to worry about stretch marks.
Silicone and Saline implants are not the same. Silicone implants have been gaining popularity because of their more natural feel and look compared to the roundness of saline implant.
Third, getting breast implants will not increase your chances of contracting breast cancer. Still, while implants will not cause an increased risk of breast cancer, it is always important to inform your doctor of any family history of breast cancer to ensure your safety.
Fourth, though a few more x-rays may be necessary to see the breast tissue behind the implant, breast implants will not cause interference with mammograms.
And last but not least, saline and silicone implants are two very different things. While the saline implants are cheaper and easier to remove in the case of a tear, silicone implants offer a woman more choices and a much more natural look and feel especially with the new MemoryShape implants that were recently approved by the FDA.
Interested in finding out more? Just ask us!
Boston Plastic Surgery is a great choice for breast augmentation in the Boston area. Dr. Fouad J. Samaha has been practicing plastic surgery for 17 years and has been certified by the American Board of Plastic Surgery. He has built up a large following of loyal patients and would love to personally talk with you about how breast implants can work for you.