The Prescription for Pampering
Treat yourself to a rejuvenating facial treatment. The perfect facial can brighten your mood, invigorate and tone your skin. Deep relaxing cleansing provides maximum benefits to your health and well being.
Enjoy gentle muscle massage using aromatic massage oils. Let us improve your circulation, ease muscle aches and tension.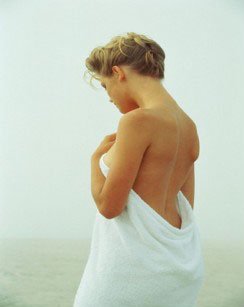 Boston Plastic Surgery invites you to allow yourself to be pampered. Our staff is available to assist you in scheduling an appointment. Please ask about our monthly specials.
Boston Plastic Surgery begins using silicone implants for breast augmentation patients.
Over a million women around the world have chosen silicone implants now the same choice is available in the United States. A few weeks ago the FDA approved the use of silicone implants for breast augmentation. Dr. Samaha has been an investigator in the clinical studies of both Mentor and McGann's silicone implants for many years. We have had access to the use of silicone on any patient requiring reconstruction now we are able to use the silicone implants for any patient over the age of 22 requesting breast augmentation. Dr. Samaha has a great deal of experience and expertise using the newly approved implants. This week we began using silicone implants on patients for breast augmentation and the results have been amazing and the patients have been thrilled. To find out more about silicone implants please contact our office for a free consultation.
BOSTON PLASTIC SURGERY, DR. FOUAD SAMAHA FEATURED IN NEWBEAUTY MAGAZINE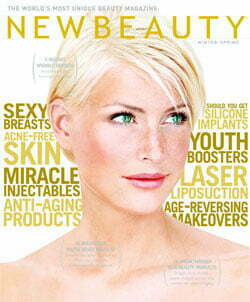 Since Dr. Fouad Samaha launched his solo practice, Boston Plastic Surgery, in 1993, the ability to creatively conceive solutions to simple or complex surgical situations continues to excite the surgeon who performs surgeries in his on-site surgical center and in local area hospitals. Though he once considered entering psychiatry, how people relate to themselves and those around them is never far from Dr. Samaha's own mind when working with a patient. That "personal connection" is vital to the doctor-patient relationship. Patients feel that emotional bond during consultations, and will comment on it in follow-up surveys. "Cosmetic surgery is like psychiatry. It helps make people feel better, more in line with who they see themselves being." This is especially true with patients undergoing body contouring, advanced liposuction and abdominoplasty, or even breast augmentation, or face or eye lifts. In fact, perfecting someone's tummy is different from improving their facial appearance. If they admire how they view themselves, then others will see that beauty as well. "Their own inner view of themselves changes. It's from the inside out, not outside in," he says. "Helping patients achieve that inner beauty: That's one of the most rewarding aspects of my work." Dr. Fouad Samaha continues to be amazed with the possibilities of plastic surgery. Much like when he entered plastic surgery as his first rotation back in medical school, the way a skilled surgeon's gentle, learned touch can change a patient's body, and life, remains a striking reality he experiences daily.
For a growing number of women, BODY CONTOURING AND ABDOMINOPLASTY are both sought-after procedures. So Dr. Samaha often combines them into a single procedure. By incorporating high lateral ten sion abdominoplasty with VASER® LIPOSUCTION, patients achieve dramatic results. Using the Vaser, more fat can be removed safely and with less discomfort. Therefore, the doctor is able to treat patients who other-wise would be challenging cases for traditional body contouring. With larger patients, the procedures might be performed in stages. Dr. Samaha would rather treat patients when their weight is stable, not after a crash diet, thereby providing a more realistic outcome without concern of a return of the lost weight. When combined further with other procedures, like body, breast or torso lifts, results can be even more impressive. "We've been coming up with some really beautiful results, which has made us busier and busier."
National Glossy Magazine Heralded As The Ultimate Cosmetic Enhancement Guide.