Clinically Proven Products for Hair Growth
Hair loss in its earliest stages can usually be treated at home using topical treatments and vitamin supplements. Dr. Samaha and our experienced skin care team customize treatment plans to target your specific needs and achieve lasting results. Within several weeks of adopting an at-home hair restoration program, our early-stage hair loss patients experience noticeable improvements in the thickness, strength, and appearance of their hair.
HairMedica® Infusion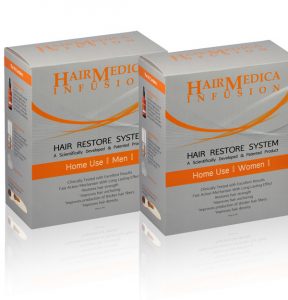 HairMedica Infusion products provide a safe, effective, hormone-free option to help prevent hair loss.
HairMedica's all-natural hair care products and serums work by removing damaging pollutants and cellular waste from the scalp, encouraging healthy sebum production, and facilitating nutrient delivery to skin and hair follicles. This results in an optimal environment for hair growth.
At our office, we have had great success with the following HairMedica products:
Argan Intensive Root Shampoo: a vitamin & mineral-enriched antioxidant shampoo to strengthen hair & promote thickness
Ceramide Strengthening Conditioner: enriched with the fatty acid ceramide to support follicle health and protect hair
Argon & Keratin Recovery Mask: an intense moisturizer and antioxidant that protects against environmental damage
Home Hair Restore Kit (for Men or Women): a 3-step program including Anchoring Solution, Anchoring Serum, and LED Derma Roller to enhance circulation
Viviscal® Hair Growth Supplement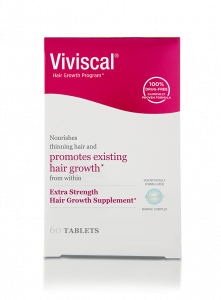 Viviscal is an oral dietary supplement containing a proprietary blend of amino acids, fish proteins, vitamins and minerals, and is scientifically proven to reduce shedding and increase hair thickness.
Taken twice daily as part of a healthy diet, Viviscal provides essential nutrients to hair follicles, helping hair become stronger, healthier, and shinier within a few months of use. In fact, a hair loss treatment protocol including Viviscal and topical treatment is often sufficient to treat early stages of hair thinning and loss, helping patients postpone surgical intervention for a number of years.
Want to learn more about hair loss treatments that really work? Contact us for a personal consultation with Dr. Samaha.