Providing excellent care & beautiful results since 1993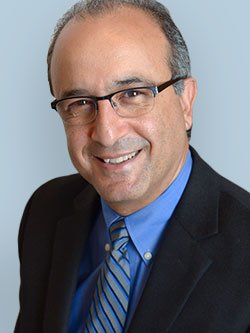 Fouad Samaha, MD, FACS has been a practicing board certified plastic surgeon in the Boston area for over 20 years. He is known for using state-of-the-art techniques that provide patients with the most pleasing results in a safe, professional setting.
"There are emotional as well as physical considerations when advising and caring for a patient. I take everything into account. Yes, I want my patients to look wonderful but I want them to feel wonderful too. I am not just sculpting a face or contouring a body; I am affecting the whole person."Dr. Fouad J. Samaha
By combining advanced techniques in cosmetic surgery with proven medical skin rejuvenation techniques, Dr. Samaha helps patients make the changes they desire with truly personalized care. During his career in Boston, Dr. Samaha has built a large following of loyal patients who continue to refer loved ones to the practice.
Education and training
Dr. Samaha's love of plastic surgery began while he was a medical student at the University of Virginia, where he was taught by creative minds such as Dr. Milton Edgerton, a pioneer in the field. After training in General Surgery in New York at a Columbia University teaching hospital, he completed his Plastic Surgery Residency at Saint Louis University. This was followed by a fellowship in Hand Surgery and Microsurgery at the Buncke Clinic in San Francisco, where he was trained in complex reconstructive procedures. Dr. Samaha has authored a number of articles in peer-reviewed journals and has made presentations both locally and nationally. Dr. Samaha is certified by the American Board of Plastic Surgery.
Clinical appointments
Dr. Samaha has been in plastic surgery practice in Boston, and on Harvard Medical School's clinical faculty since 1993. He is on staff at the Beth Israel-Deaconess Medical Center-Milton, several hospitals on Boston's South Shore, and at Carney Hospital, where he serves as Chief of Plastic Surgery.
Professional Affiliations
Massachusetts Society of Plastic Surgeons
Fellow of the American College of Surgeons
A student of various regional and international cultures, fluent in several languages, an Eagle Scout, and a gourmet cook, Dr. Samaha's rich background, compassion, and warmth are evident in the way that he runs his practice.