Get to Know Dr. Gupta, our Facial Plastic Surgeon at BPS
Posted on September 13, 2019

|

by Boston Plastic Surgery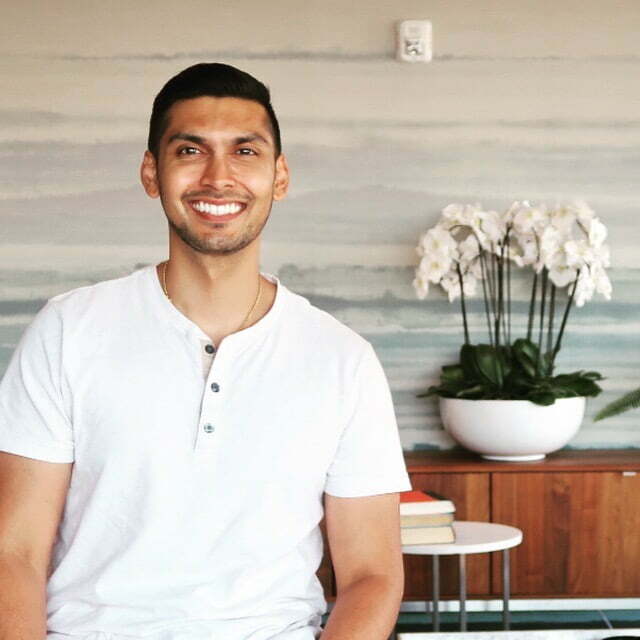 One of the many things we love about our jobs at Boston Plastic Surgery is that in the process of helping our patients achieve their goals, we get to know each other on a more personal level. We're honored that so many patients share what's going on in their lives with us, and we enjoy helping our patients get to know our providers a little better.
Today, we'd like to focus on our talented, fellowship-trained facial plastic surgeon, Dr. Amar Gupta. In the operating room, Dr. Gupta is known for his skillful precision, acute attention to detail, and ability to make nuanced, effective changes that achieve a beautifully natural outcome for his patients. You can read more about his surgical credentials on his bio, but to get to know Dr. Gupta outside of the operating room, read the short interview below!
"The face is fundamental to how we interact with the world and are perceived by society. The ability to make valuable changes in a patient's life is an honor."Dr. Amar Gupta
When did you first decide to pursue a career in medicine?
Growing up in a family of physicians, a career in medicine came naturally to me. I have been fascinated by science and technology throughout my life and a career in medicine and surgery has helped me apply these passions towards improving the lives of my patients.
What appeals to you specifically about facial surgery?
The face is fundamental to how we interact with the world and are perceived by society. The ability to make valuable changes that enhance a patient's life is an honor. It's also a particularly demanding area of surgery, and the precision and artistry required to achieve the best results really appeal to me. These are the primary reasons I decided to become a facial plastic surgeon and dedicate my life to this important work.
Do you have a favorite procedure or technique to perform?
I have a special interest in facelift and rhinoplasty and have received extensive training in these disciplines. I otherwise enjoy all aspects of the facial plastic surgery specialty and pride myself in presenting my patients with all the options available to them and then guiding them towards making the most educated decision possible.
Can you tell us about a past patient or case that left a particularly strong impression on you?
The patients who have left the strongest impression on me are those who felt inhibited in some part of their life due to either a perceived cosmetic flaw or reconstructive defect of their face or neck. I have had the privilege to help many patients like this and each time it was a moving experience; it doesn't feel right to raise one above the rest.
Treating these patients, whether through surgical or non-surgical procedures, has been immensely rewarding for me. It is both inspiring and humbling to see these patients' outlooks change in a more positive direction after their procedures and to see them live life to the fullest.
What do you like most about life in Boston?
I really enjoy the different neighborhoods, great restaurants, and amazing scenery. And, as someone who really enjoys seafood, Boston particularly appeals to me.
Where are you planning on flying to next?
Editor's note: Dr. Gupta has his commercial pilot's license in addition to being a facial plastic surgeon.
I would really like to explore the beautiful areas around Boston. As a pilot myself, I look forward to flying to Martha's Vineyard and Nantucket as well as to Vermont and Maine to experience the fall colors.
What is your go-to song/album/artist?
An easier question for me to answer may be what isn't my go-to music! I have an eclectic musical taste and enjoy many different genres, including R&B, hip hop, house, pop, jazz, and classical.
What are the top three pieces of advice you have for patients to keep their faces healthy and youthful-looking?
My top three tips for graceful aging are to:
Use a broad-spectrum sunscreen of at least SPF30 on a regular basis
Avoid smoking
Get a consultation with your surgeon early, when signs of aging first start to appear
Many issues can be addressed more effectively and completely at an early stage than after they have progressed. For example, mild jowls can be corrected very effectively with non-surgical skin tightening treatments such as radiofrequency (i.e., Vivace RF microneedling), and a high-quality at-home skincare routine can keep skin firm, smooth and youthful so it more easily resists the aging process. If you wait until your skin is severely sagging, a surgical facelift will certainly help, but you will not get quite as good a result as a patient who has maintained their skin throughout the years.
Interested in a consultation with Dr. Gupta? Call us at 617-786-7600. We will be happy to get you on his schedule.