3 Dramatic Ways Microneedling Revolutionizes Skin Care
Posted on February 25, 2015

|

by Boston Plastic Surgery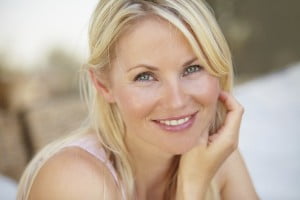 Your skin is one of the first things people notice when they meet you. Improving your skin brightens your entire outlook and lets you share your beauty with the world. Helping your face look its best is now easier than ever with microneedling treatments.
The Skin Wellness Center at Boston Plastic Surgery recently introduced a breakthrough microneedling device that tightens, lifts, and rejuvenates your skin in as little as one visit. Microneedling is minimally invasive, and most of our patients report that treatment is comfortable and they just feel a very slight pinching sensation.
1. Technology that Heals
Our microneedling device uses extremely fine needles to prompt a healing response that increases elastin and collagen production, leaving your skin instantly smoother with fewer scars and blemishes. The hand-held device delivers thousands of tiny micro-punctures to the skin, creating a controlled "injury" that triggers your natural healing. Healthy skin cells grow to replace damaged cells, stimulating collagen and elastin production and making your face smoother, brighter, and healthier.
While traditional dermal rollers tug at the skin, our microneedling device uses an up and down motion that is easier on your face. The device controls the depth of each needle, which allows us to deliver precise results, even in hard-to-reach areas. The treatment requires no downtime and quickly delivers clearer skin, fewer wrinkles, and a dramatic reduction in blemishes and acne scars.
2. The Gold Standard
Our microneedling technology is safer and more effective than traditional microneedling devices, which can be uncomfortable and leave your skin red and irritated.
3. A Bright Future
You don't have to commit to surgery or invasive treatments to refresh, brighten, and rejuvenate your face. Embrace your beauty with a device that removes old scars and brightens your complexion.
Learn more about how you can benefit from microneedling by scheduling your consultation with Kathy or Jennifer at our Skin Wellness Center. If it's more convenient, we'll be happy to consult with you by phone. Please give us a call to learn more!