Struggling to Squeeze in Exercise Time as a New Mom? Try This (Really Adorable) Approach
Posted on March 3, 2017

|

by Boston Plastic Surgery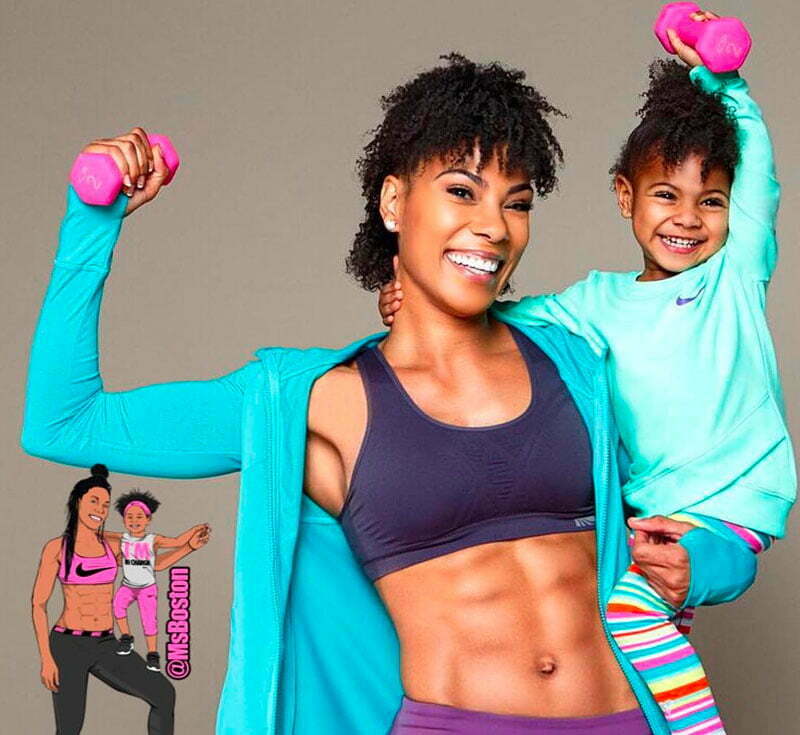 New moms who are eager to regain their pre-baby shape often hope to get back to the gym ASAP. However, time is usually in short supply with a baby on board, making fitness goals difficult to achieve. Many of us here at Boston Plastic Surgery are moms ourselves, and we understand this challenge all too well.
That's why we couldn't resist sharing this great story from SELF.com about how one busy (and beautiful) mom solved her time-crunch problem. Danielle Jones, who is a personal trainer, began including her daughter Honor in her workouts. As a baby, Honor first served as her mom's "weights" for adding resistance during squats and shoulder presses. Now 2 years old, Honor is joining in and doing her own versions of her mom's workouts. It's absolutely adorable—and it's been an effective strategy to help Jones to regain her pre-baby figure.
If "doubling up" on workouts still isn't enough, we can help.
We're impressed by the progress Jones has made, but the truth is that pregnancy and childbirth affect each mom differently, and for many women, a healthy diet and exercise aren't enough to achieve all of their aesthetic goals. For instance, no amount of burpees (even with a cute workout partner!) will address stretched, loose abdominal skin or sagging breasts, and pockets of "baby fat" may persist despite a healthy diet.
The good news is that if you are frustrated with these issues, you don't have to live with them. A personalized "mommy makeover" can help address the effects of childbearing on your breasts, body or both, if you like. Common options include breast lift with augmentation to restore volume and improve sagging, a tummy tuck to tighten stretched abdominal skin and muscles, and liposuction or the non-surgical fat reduction treatment CoolSculpting to reduce stubborn fat pockets.
If you still have changes you'd like to make despite your efforts to regain your pre-baby shape, we'd love to help you reach your goals. Give us a call to discuss all of your Boston mommy makeover options during a personal consultation with Dr. Samaha.