7 Foods to Eat to Ensure a Smooth Plastic Surgery Recovery
Posted on November 12, 2021

|

by Boston Plastic Surgery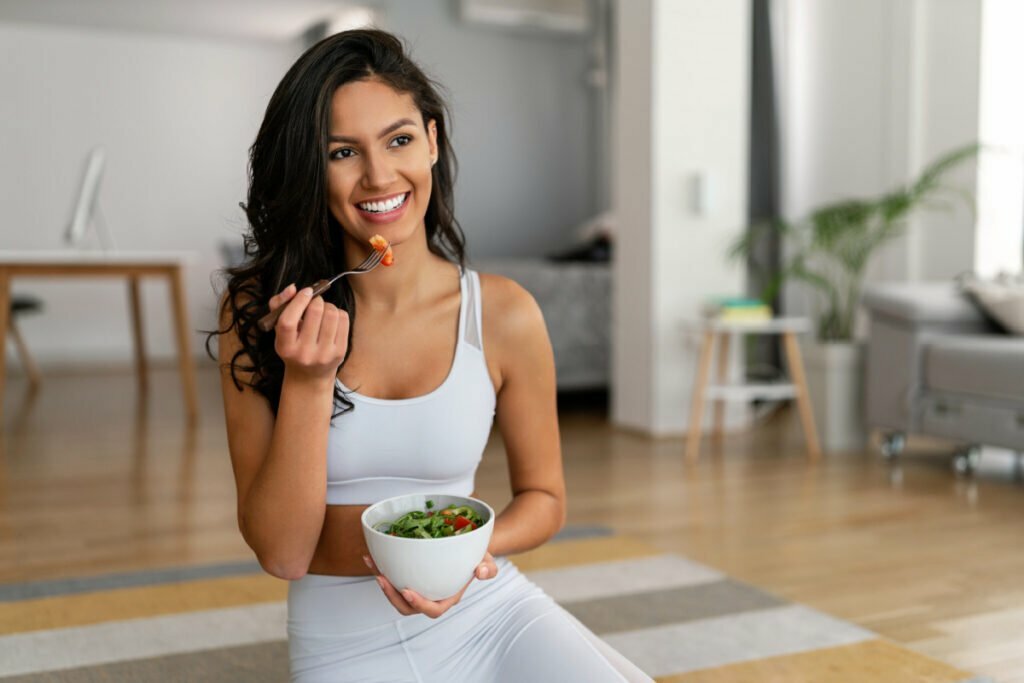 The first few weeks following your plastic surgery are critical for ensuring a smooth recovery and beautiful results. While patients are often prepared to wear surgical drains and garments and get plenty of rest, they are often surprised to learn they should also pay close attention to their diet. Because the body needs plenty of nutrients to heal properly, the importance of eating healthfully following plastic surgery cannot be overemphasized. In this post, we'll discuss which foods to eat in the weeks following your plastic surgery, plus tips for having a smooth recovery.
Why healthy foods help aid recovery
Healthy foods like fruits, veggies, and lean meats are full of vitamins and minerals that can help reduce bruising, swelling, and scarring. At Boston Plastic Surgery, we find that our patients who eat a healthy diet in the weeks surrounding their plastic surgery have an easier, swifter recovery than those whose diets contain a lot of highly processed foods. In addition to enhancing your physical health, eating plenty of healthy foods will also help support your emotional well-being—an important benefit during early surgical recovery when your social interactions and physical mobility will be limited.
Start eating healthy foods before your plastic surgery
One of the best ways to help ensure you have a smooth post-surgical recovery is to begin making positive changes to your diet before your surgery. We recommend replacing processed foods and refined carbohydrates with whole foods (unprocessed foods absent of added sugars, fats, preservatives, and artificial colors & flavors) at least 4-6 weeks before your surgery. This will give your body time to absorb all the nutrients it needs to heal properly.
Prepare your meals ahead of your surgery
The last thing you'll have energy for after you return home from surgery is cooking, and, although they're convenient, you'll absolutely want to avoid ultra-processed microwavable meals. To help keep your recovery on track and make cooking one less thing for you (and your recovery buddy) to worry about, we recommend preparing a week's worth of meals before heading into surgery. Here are a few tips for meal prepping:
Refrigerate the meals you plan to eat within the first few days after your surgery and freeze the ones you'll eat later in the week.
Choose nutrient-dense ingredients that can be used in a variety of dishes to reduce the number of different foods you'll need to cook. For example, cook up a few big pots of staple foods like brown rice, beans, and lentils and set those aside. Next, steam or bake a few batches of veggies like sweet potatoes, broccoli, kale, onion, and garlic. Then, whip up a handful of different sauces or dressings, like lemon tahini, jalapeno avocado, teriyaki, and miso ginger. (Salsa counts for burrito bowls!) Finally, layer the ingredients into various bowls and top each with a different sauce. You'll be amazed at how combining just a few ingredients can create so many different meals!
Smoothies make for a nutritious and delicious breakfast and are one of the easiest meals you'll have to prepare.
Choose a handful of nutrient-dense foods to cook before your surgery to ensure you have a variety of tasty meals on hand.
7 Foods to eat after surgery
Eating a variety of whole foods is the best way to help make sure your body gets all of the vitamins and minerals it needs to heal properly after surgery. As a general rule of thumb, try to eat as many fruits and vegetables as possible with at least one protein option (e.g. chicken, salmon, tofu, or tempeh) for every meal. Here are 7 foods that can help enhance your plastic surgery recovery:
1. Dark Leafy Greens
Dark leafy greens like kale, spinach, and collard greens are nicknamed "nature's multivitamin" because they contain vitamins A, C, E, and K, as well as iron, magnesium, potassium, and calcium. As some of the most nutritious foods you can eat, dark, leafy greens can help you battle fatigue and promote blood clotting following your surgery. They are also loaded with fiber, which can help reduce constipation, a common side effect of pain medication, anesthesia, and decreased mobility. Lightly sautée these in some extra virgin olive oil or add them raw to smoothies and you'll be well on your way to looking and feeling great. Frozen, pre-chopped greens make prep easy, or pick up pre-washed salad mix that includes nutritious greens like spinach.
2. Berries
Berries are full of antioxidants, which can help the body repair tissue damage and strengthen your immune system. Antioxidants also reduce inflammation, helping to minimize swelling and bruising around your wounds. To satisfy your sweet tooth and avoid post-surgical weight gain, skip the ice cream and instead eat a few handfuls of berries topped with a dollop of plain yogurt for dessert. While all berries provide nutrients, blueberries, blackberries, and raspberries have the highest concentration of antioxidants (aside from pomegranates), so make sure to eat plenty of these.
3. Protein
Protein can help your body repair muscle and heal wounds, making it essential for post-surgical recovery. Protein also provides the 3 amino acids responsible for collagen synthesis in the body, which means that eating protein-rich foods may help your scars appear smoother and less visible. Plus, eating adequate amounts of protein will help you feel fuller, longer. Lean meats, seafood, tofu, tempeh, beans, and lentils are all high in protein and low in saturated fat. Note that slow cooking tougher foods like meat can help you digest them easier since your body will be using a significant amount of energy to heal itself after your procedure.
Try to eat as many fruits and vegetables as possible plus at least one protein option for every meal following your surgery.
4. Nuts
Nuts are high in healthy fat and low in carbs, making them perfect for building and maintaining lean muscle mass. Due to their high antioxidant content, they have also been shown to reduce inflammation, which can help facilitate the healing process. Nuts are also a great source of vitamin E, magnesium, zinc, and selenium, nutrients that have all been shown to protect cellular health and fight infection. Just make sure to choose unsalted nuts to avoid consuming too much sodium, which can impair wound healing.
5. Eggs
Eggs are rich in protein, choline, and vitamin B. As we've mentioned, protein is critical for tissue repair and collagen synthesis, while choline helps your body build and repair cell membranes, and vitamin B creates the red blood cells necessary to keep your brain functioning properly. Many eggs are also fortified with omega-3 fatty acids, which can improve cardiovascular health and speed up wound healing. While eggs do offer many nutritional benefits, be sure to eat them in moderation as they are high in cholesterol.
6. Whole Grains
Whole grains are a good source of fiber, B vitamins, iron, copper, zinc, magnesium, and antioxidants. Eating whole grain foods such as whole wheat bread, steel cut oats, quinoa, and wild rice provides healthy carbohydrates you'll need to keep your energy levels up without the spikes in blood sugar associated with refined carbs. For a nutrient-rich breakfast that will keep you satiated until lunch, try this simple overnight oats with bananas & blueberries recipe.
7. Spices
Spices are often overlooked in nutrition despite their many health benefits. Spices like turmeric and cayenne contain anti-inflammatory properties, while cinnamon lowers blood sugar and ginger improves digestion. Add a hefty (and varied!) dose of spices to your dishes for an added boost of nutrients and flavor. Hint: curry powder is perfect as it typically includes a range of the most beneficial spices, all in one jar.
Don't forget to drink water!
Drinking plenty of water in the weeks before and after your surgery will improve your digestion, plus help keep your cells hydrated, your mood balanced, and your hunger at a minimum. Aim for eight 8-ounce glasses of water a day, or 64 total ounces.
Considering plastic surgery? Consult the experts at Boston Plastic Surgery.
Whether you're considering a surgical procedure or a non-surgical treatment to rejuvenate your appearance, look no further than board certified plastic surgeon Dr. Fouad Samaha. Dr. Samaha has helped his Boston plastic surgery patients enhance their look and recover beautifully for over 20 years. Call (617) 786-7600 or contact us online to schedule your consultation today.