Back to the Bedroom: How Soon Can You Have Sex After Plastic Surgery?
Posted on January 8, 2015

|

by Boston Plastic Surgery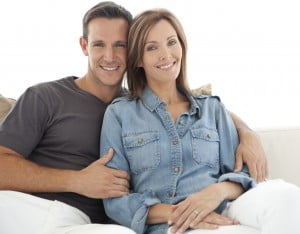 We know you're curious. Sex is a healthy part of most people's lives, and wondering when you can resume having sex after plastic surgery is natural. Even so, asking a surgeon "when can I have sex again?" makes some patients feel uncomfortable. We want to assure you that your plastic surgeon won't blush at the question and will be happy to provide an answer, because they know just how important it is to be aware of physical restrictions during recovery.
How long you should wait depends on the procedure, your comfort level, and your body's ability to heal. With your new and improved look, you and your partner may be anxious to regain your rhythm, but by giving yourself the time you need to recover, you'll be more likely to have results you love. You may find that waiting also makes a return to activity even better than expected!
Breast Enhancement Surgery
While it can be frustrating to limit sexual activity when you have new curves, it's important to wait until your breasts have healed enough for intimate activities. The two biggest concerns with breast surgery are wound disruption and bleeding, which may occur as a result of too much physical activity, including sex.
For breast procedures, it is best to wait at least two weeks before having sex. Be sure to pay attention to your incisions—they are prone to infection and bleeding if not properly taken care of. Waiting to have sex until they are healed can considerably reduce risks.
After the first two weeks, approach physical intimacy carefully and slowly. When having sex after breast augmentation, avoid manipulation of the breasts or movements than may cause you or your partner to disrupt the placement of the implant for around six weeks.
The timeline will differ if you've had breast lift surgery along with your augmentation. No matter which exact breast procedure you've had, get final word on when you can resume sexual activity from your plastic surgeon.
Body Contouring Surgery
After having a body contouring procedure, such as liposuction or a tummy tuck, you are likely to experience moderate soreness and swelling. When it comes to resuming sexual activity, your personal level of comfort will be a large factor.
With liposuction, there is no specific body structure you can damage with physical activity or sex, meaning your soreness and the healing of your incisions may be the only thing that may stops you from being intimate. You can resume having sex as soon as you feel both physically and emotionally ready to do so, which takes about a week for many patients.
Abdominoplasty surgery, on the other hand, will require much more healing time. If your recovery is smooth and uncomplicated, expect to wait three to four weeks to have sex after a tummy tuck. That said, don't count on general time frame: it's important to discuss the progress of your own healing during post op visits with your surgeon, as your ability to safely have sex after surgery will be dependent upon muscle repair, incision healing, and the presence of drains. To be safe, get specific clearance from your surgeon as to when you can resume normal sexual activity.
Facial Rejuvenation Surgery
Although it may seem like your face wouldn't be affected by sexual activity, it is still risky to be physical too quickly after your procedure.
When it comes to facial procedures such as facelift surgery or rhinoplasty, the biggest risk lies in elevating your blood pressure, which can cause bleeding at the surgical site or swelling in the head. Because it's difficult to regulate blood pressure during physical exertion, it's best to avoid having sex for at least three weeks.
If you've had rhinoplasty, there are additional concerns. Your nose will need six to eight weeks to truly heal, and having sex before you've fully recovered could result in nasal trauma that may alter your surgical results. When having sex after rhinoplasty, be sure to be gentle and avoid positions that could bring your nose in contact with any other surfaces.
The Bottom Line on Getting Back to the Bedroom
While following these suggested timelines can be a good starting point, the best way to find out if you are ready to have sex after your procedure is to talk with your plastic surgeon. Staying safe while you're having fun will help keep you healthy and preserve your results.