Understanding the Science of Beautiful Skin: How ZO Skin Health Uses Clinical-Strength Ingredients to Give You Your Best Skin Yet
Posted on October 10, 2018

|

by Boston Plastic Surgery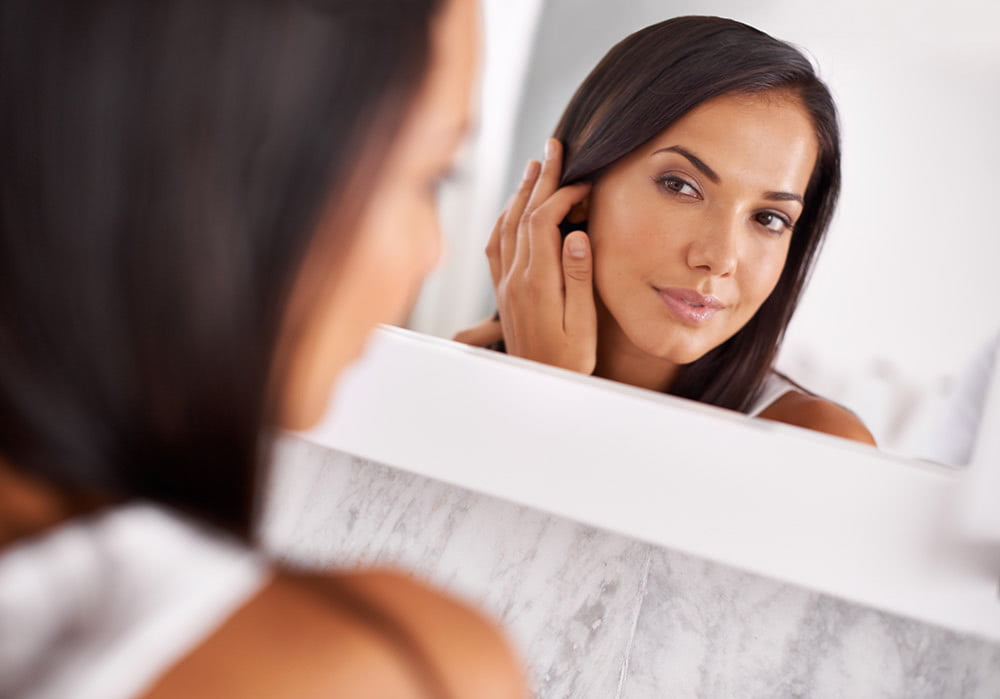 Have you ever looked at the ingredients listed on your products and wondered if the stuff in there really works? Most skincare lines boast of unique formulas, but it can be very hard to tell whether there is substance behind the hype—or if there is enough of the touted ingredients to make a difference.
Our Boston skincare team has your back! We've done the sleuthing, pored over clinical studies, and even self-tested to find the best skincare products—the ones we want to use ourselves and can recommend to our patients.
While many skincare lines we've used have their merits, we believe ZO Skin Health is a step above the rest! Dr. Samaha and our staff all use ZO Skin Health products, and we are thoroughly impressed by how effectively each product works for its stated purpose, whether that's firming, brightening, wrinkle reduction, acne calming, or protection. In fact, the line is so superior, we've eliminated most other offerings to focus on ZO at our Skin Wellness Center.
How ZO's universal approach results in healthier, more beautiful skin in the long run
ZO Skin Health is headed by world-renowned dermatologist Dr. Zein Obagi. His philosophy, based on over 35 years in dermatology practice, is that products should be seen as just one part of a larger skin health regimen. While most products focus only on improving the appearance of skin, ZO Skin Health is designed to achieve long-lasting changes in skin cells that not only help your skin look better in the short term, but also address damage in all skin layers, stimulate healthy skin cell regeneration, correct existing flaws, and slow skin aging.
Benefits of ZO Skin Health vs. other skincare products
Taking this universal approach leads to more intelligently designed, better skincare, which offers a plethora of benefits over other options:
ZO Skin Health is among the most potent skincare lines on the market. ZO products are designed to be used as part of a physician-led health improvement regimen and are only sold through authorized physicians. Products contain ingredients in concentrations that OTC and online skincare lines aren't allowed to sell because they are so potent that they shouldn't be used without doctor supervision—but this means they are much more effective when used under doctor supervision.
ZO products are formulated to reach deeper into the skin. This helps them work more quickly and effectively than products that sit on the skin's surface (which is most OTC skincare). An example of this is ZO Radical Night Repair (RNR). It contains "microencapsulated" 1% retinol, which has smaller particles that penetrate skin cells better than even most prescription Retinoid products.
It's backed by reliable scientific research. We appreciate that the ZO Skin Health company stays current with dermatology research and isn't afraid to update its products when new science emerges that can improve patient outcomes. For example, ZO skin brightening products don't contain hydroquinone, as we have learned that skin can build resistance to hydroquinone, rendering it useless as a skin lightener over time.
ZO can improve skin health and target medical skin concerns. Even many medical grade skincare lines are not clinically proven to safely treat conditions such as rosacea or cystic acne. ZO Medical products contain prescription-strength ingredients that are clinically proven to treat these and other common skin disorders. Patients can use ZO Medical to rapidly correct these issues and then continue with a ZO Skin Health regimen to maintain optimal skin health and appearance day to day.
It's a fantastic value. Considering these benefits, you may assume ZO would cost considerably more than other options, but prices are comparable to any other medical grade skincare line. And, in our experience, ZO products get faster, more dramatic results.
Getting started with ZO Skin Health in Boston
Remember, ZO Skin Health is meant to be part of your overall skincare plan, so we'll get started with a personal consultation. Our skincare professionals will listen to your concerns and match you with the optimal ZO products and treatments for your needs, based on your skin classification (i.e., oily, dry, combination, or normal skin) and goals.
Call 617-786-7600 to book your personal consultation today.