Can Body Contouring Perk Up More Than Just Your Appearance?
Posted on November 3, 2014

|

by Boston Plastic Surgery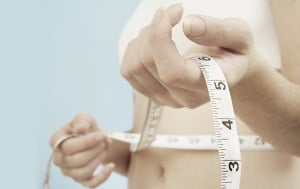 Getting slimmer is extremely beneficial for your health. Though healthier, many men and women who have battled the bulge and won are left with excess sagging skin. Fortunately, body contouring can help by reducing excess skin after weight loss and improving self-esteem.
Yes: Body Contouring Benefits More Than the Body.
Several studies have shown that body contouring after weight loss offers psychological benefits as well. In fact, one recent study, published in the Journal of the American Society of Plastic Surgeons, found that people who undergo body lift procedures following major weight loss have reduced levels of depression and anxiety and a significantly improved quality of life.
It's only natural that you'd want your body to reflect the lifestyle changes you've made in order to lose weight. Moving on from being overweight can be emotionally difficult with the everyday physical reminder of stretched and surplus skin. Being overweight stretches and weakens skin while also creating fat deposits in areas where diet and exercise will not help to tighten or tone. Because of this, body contouring may be the only way to achieve the look you desire.
I've Lost the Weight, Now What?
Once you've reached your ideal weight, targeted body contouring techniques may be performed to remove excess sagging skin and improve the appearance of underlying support tissues. Depending on your individual goals and unique anatomy, we can develop a plan that best suits your needs.
Typically, body contouring treatment plans involve one or a combination of procedures, including: a body lift to address excess skin on the lower body, an arm lift to improve the shape and tone of the upper arms, a tummy tuck to directly address excess abdominal skin, or a breast lift for restoring firmness and improving breast position.
Total Transformation
If you've lost a significant amount of weight but you're still affected by sagging skin, body contouring may be the final step in your weight loss journey. These types of procedures are normal and an investment in your long-term physical and emotional well-being. Some of our favorite patient success stories are stories of weight loss and body contouring used together to align the outer you with the true inner you!