Easy New Year's Resolutions for Glowing Skin
Posted on January 27, 2016

|

by Boston Plastic Surgery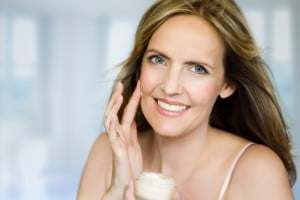 Did you know that most New Year's resolutions fizzle out within just a few weeks? Not surprising considering how often we make promises to ourselves that are too difficult to keep—like eating only salads for lunch the rest of the year, getting 8+ hours of sleep every night, and going to hot yoga class every morning of the week.
We've all been there, and the resulting disappointment is no fun. That's why we're big fans of setting smaller, more attainable goals—and upping your skincare routine is an easy-to-implement change that will make you feel pampered and beautiful. Daily Makeover recently highlighted some top tips for glowing skin, and we've added a few tips of our own! Check out these great beauty resolutions for 2016 to keep your skin beautiful for years to come.
Happy
Renew
Year
It only takes around 30 days to form a new habit—and changing up your skincare routine is no exception.  Start incorporating these tips right away and, soon enough, they'll feel like second nature.
Start every day off right.

When you wake up, you should splash cold water on your face. This not only wakes you up, it also stimulates your skin cells and improves circulation.
Moisturize, moisturize, moisturize.

Start the day with a great face lotion, end the day with a great face lotion. Keeping your skin moisturized is one of the best ways to battle dull, dry, and flaky skin. It is said that Marilyn Monroe covered her face with Vaseline each night to keep her skin gorgeous. We don't recommend going that far, but you should use some kind of facial cream twice a day—even if you have naturally oily skin.
Exfoliate season by season.

It's important to remove dead skin cells so your underlying glow can shine through. The trick is knowing when to do more or less. During the times of year when you're out in the sun a lot, you'll want to dial back your exfoliation routine. When shorter days come, you can increase exfoliation to multiple times per week to fight back against damage caused by frigid air and drying indoor heating. Be sure to exfoliate gently in a circular motion—being too rough can damage your skin.
You Are What You Eat
Now that you've gotten into the habit of treating your skin right on the outside, try making some changes to what goes in your body.
Healthy fats help you glow.

Repeat after me: not all fats are bad! In fact, certain foods like avocados, nut butters, salmon, and olive oil contain very nourishing fats that will increase the radiance of your skin and keep you healthy inside and out.
Hydration is key.

When you are dehydrated, the skin becomes dull and loses its fullness. Just as external moisturization is imperative to skin health, drinking plenty of water every day will help your skin retain moisture and improve your overall health.
Take vitamins (with your doctor's guidance).

While your diet often provides adequate levels of vitamins your body needs to stay healthy, sometimes a little help is needed. With the support or recommendation of your primary physician, we suggest taking a personalized group of supplements or a daily multivitamin to ensure your skin and body have what they need to be healthy.
Products & Treatments
A combination of medical-grade skincare and professional treatments can make a huge difference in your skin's appearance.
Physician-recommended skincare products boast stronger, clinically proven ingredients.

Professional-grade skincare products

sold only in doctors' offices contain more potent ingredients, meaning you will see more dramatic results than you would with over-the-counter products. You'll also get better advice than you would from a department or drugstore salesperson: our team of trained aestheticians can evaluate your skin to determine the very best products and routines for your individual needs.
Laser skin resurfacing treatments are a great way to eliminate surface imperfections.

If you want to reverse the signs of aging, tighten loose skin, or remove sun damage, a

laser treatment

could be a great option for you. It is a minimally invasive way to dramatically improve your skin's appearance.
Remember: your aesthetician knows best.

Why waste time and money? Everyone's skin is unique, and it's important to learn what will work best for yours. A professional, highly experienced skin health expert will guide you to just the right products and treatments for your skin. You'll probably even save money by only spending on skincare that actually works.—which is so much better than having depressing, half-used tubes of products that didn't do anything for your skin lying around!
Ready to Up Your Game? Meet with an Expert First.
Every person is different, and your skincare should be tailored to your unique needs—thus it's important to meet with a professional who can put you on the right track for beautiful skin. If you're looking for professional, physician-supervised skincare in Boston, we'd be glad to meet with you for a personalized consultation and make a plan for great skin in 2016!