Ways to Give Thanks for the Skin You're In
Posted on November 30, 2020

|

by Boston Plastic Surgery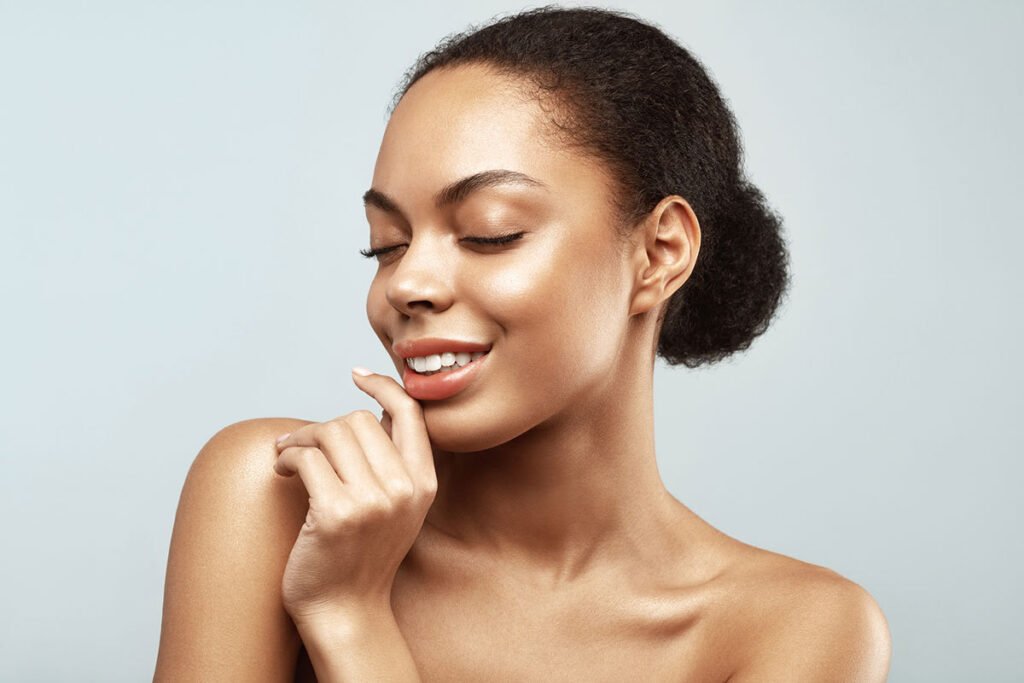 Thanksgiving has passed, but you can still take stock of what you're grateful for, and we suggest including your skin! Although it is our largest organ, we tend to either take our skin for granted or criticize it.
In this post, we'll help offer up ways to give thanks—including a gratitude practice and skin-soothing treatments—for the skin you're in.
What does my skin do?
Your skin is essential to your overall health. Think about the last time you were in the sun or the wind for a while; whether you were conscious of it or not, your skin protected you from those elements. Not only does it insulate and guard your body against infection, disease, and trauma, but it also acts as the link between your nervous system and the outside world—alerting your brain to sensations like hot, cold, sharp, and dull. Our skin is also one of the primary ways we receive pleasure!
Cultivating gratitude for your skin
Because your skin is the part of your body most visible to you and everyone else, it's easy to criticize it. But cultivating a skin gratitude routine can help you change your relationship with your skin and its appearance.
Benefits of gratitude
According to Harvard Medical School, expressing gratitude "helps people feel more positive emotions, relish good experiences, improve their health, deal with adversity, and build strong relationships." Trials that break people up into groups of those who express gratitude and those who do not consistently support these claims.
Giving thanks to your skin can also improve its quality and appearance. That may sound crazy, but it's true. Like the Harvard Medical School article points out, expressing gratitude improves health, both mentally and physically. When we're actively thankful for something in our lives (especially something that's a part of us), we're less stressed, sleep and eat better, and exercise more—all things that support healthy-looking skin.
Embrace all of your skin's unique qualities
Your skin is unique and tells your life's story. From smile lines to that scar under your chin you picked up as a kid, your skin's "flaws" can be seen as reminders of the path you've traveled and joys you have experienced. Remember, the way you look at yourself in the mirror is different from how others see you. While we examine and assess details, others see us a whole person—as a parent, a child, a partner, or a friend. Embracing your skin's appearance can help you step back and appreciate your other personal qualities as well.
Treat your skin in thanks for all it does for you
Top off your skin gratitude routine with one of the following skincare treatments from our Skin Wellness Center. These options are sure to help bring out your inner glow!
HydraFacial
If you've never experienced a HydraFacial, you're seriously missing out. Not only can this procedure minimize the appearance of pores and sun damage, but it will make your skin feel baby-smooth afterward. Getting a HydraFacial refreshes your skin by removing the build-up of dirt, oil, and dead skin cells that accumulate on your face over time. Not only does it make your skin immediately appear more radiant, but it supports long-term skin health.
Vitamin C "glow" facial
Thank your skin for all it does with a vitamin C "glow" facial. This anti-aging facial uses natural fruit and plant extracts, essential oils, vitamins, and other nourishing ingredients to diminish the appearance of fine lines and improve acne, dry or oily skin, and skin texture and tone. The high-quality ingredients in this facial will give your skin an immediately noticeable glow.
VI peel
When some people hear "chemical peel," they get nervous. We get it—why would you want to apply chemicals to your face, right? Our VI Peel is different from other chemical peels in that it uses a special blend of safe but powerful acids (including retinoic acid) to thoroughly exfoliate your outer skin layers, without any chemical burn or unsightly reddening. Instead, you will gradually shed your dead skin cells after treatment, resulting in a smoother and more even complexion, and skin you won't want to stop touching.
Medical-grade skincare
While medspa treatments are a great way to reset or refresh your skin, what you apply to your skin each day also matters—and the ritual itself can be a great time to practice gratitude for your skin! If you've relied on OTC skin care in the past, consider an upgrade to physician-only products. You'll be getting better ingredients in more effective concentrations, and we promise that you'll see a world of difference in the results.
Our medically-licensed aestheticians can help you improve your at-home skincare game with a personal skincare evaluation. We'll help you find the products just right for your skin type and goals (like our medical-grade ZO® Skin Health products), and help you develop a routine for long-term skin health.
Give back to your skin this holiday season at our Skin Wellness Center
Help your skin glow this holiday season by visiting our Skin Wellness Center, and see for yourself why we have a 4.78 star rating on RealPatientRatings! Schedule an appointment with us by calling (617) 786-7600 or contacting us online.