Is 3D Printing the Future of Plastic Surgery?
Posted on October 14, 2015

|

by Boston Plastic Surgery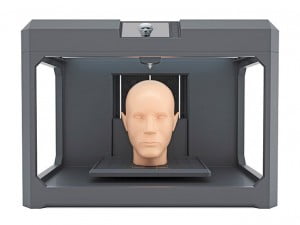 Plastic surgery is an incredibly personal decision and being able to visualize your results can be a huge benefit in determining if a certain procedure is right for you. Some great tools are already becoming commonplace, from breast implant sizers that help you try on a new breast size to digital imaging tools that help patients see potential results.
A new company, MirrorMe3D, is taking things a step further—they are using 3D facial and body scans to generate 3D-printed patient models. While it may be a little unnerving to see a 3D-printed replica of yourself, the company claims that having a tactile representation will allow surgeons to better show patients how surgery will impact their appearance.
The idea may sound cool, but these replicas are currently more of a novelty item than a useful visualization tool. The truth is that 3D printed busts are fairly impractical and are simply a tangible representation of what is already possible with imaging software. In fact, regular imaging software alone may actually provide more personalized visualizations, as they can be more quickly adjusted during consultation to help patients communicate how they want to alter or enhance their appearance.
While the evolution of imaging options is always exciting, and we can't wait to see what the future holds, we're not planning to adopt 3D printing when we can better help people in making decisions using a combination of implant sizers and 20+ years of experience. Schedule a consultation with Dr. Samaha, and we'll help you see the possibilities!
If you're curious to learn more about 3D printing, you can read the full article here.