Now Introducing Obagi ELASTIderm
Posted on December 10, 2006

|

by caketeam
Obagi ELASTIderm Night Eye Cream is the first skincare product for the eye area clinically proven to help replenish both elastin and boost collagen production, and give the wrinkles around the eye area the ability to bounce back so that the skin looks feels and acts younger.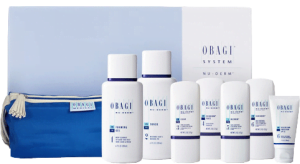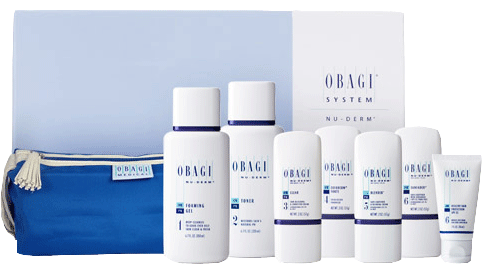 Elastin is a protein in your skin that holds it firmly in place. In fact, it is the loss of elastin that is directly related to the formation of wrinkles. Most anti-aging products claim to build collagen, but without replenishing elastin the skin lacks the support needed to stay firmly in place. Obagi ELASTIderm helps replenish both elastin and collagen to provide lift, snap and resilience.
Unlike other anti-aging products, Obagi Elastiderm Night Cream uses a unique, patent-pending revolutionary bi-mineral complex combined with malonic acid and rich emollients to replenish elastin and boost collagen production while the skin naturally repairs itself at night. Also contains Blueberry extract which provides antioxidants that help eliminate free radicals.
Obagi ELASTIderm Night Eye Cream is clinically proven to reduce wrinkles in as little as two weeks with long-lasting results.
Obagi ELASTIderm Night Eye Cream is specially formulated to use as a nightly, stand alone product, or for use within the Obagi Nu-Derm System or the Obagi-C Rx System.
While supplies last, we are excited to announce the new addition to the Obagi system portfolio. For the month of December we are offering a gift pack for the Holidays including Obagi black wristlets to go along with the Obagi ELASTIderm or a compact with lip balm for only $85.00. Contact Maureen for further information or call us at (781) 331-3222.