15 Stunning Superhost AirBnBs In the Boston Metro Area
Posted on May 20, 2022

|

by Boston Plastic Surgery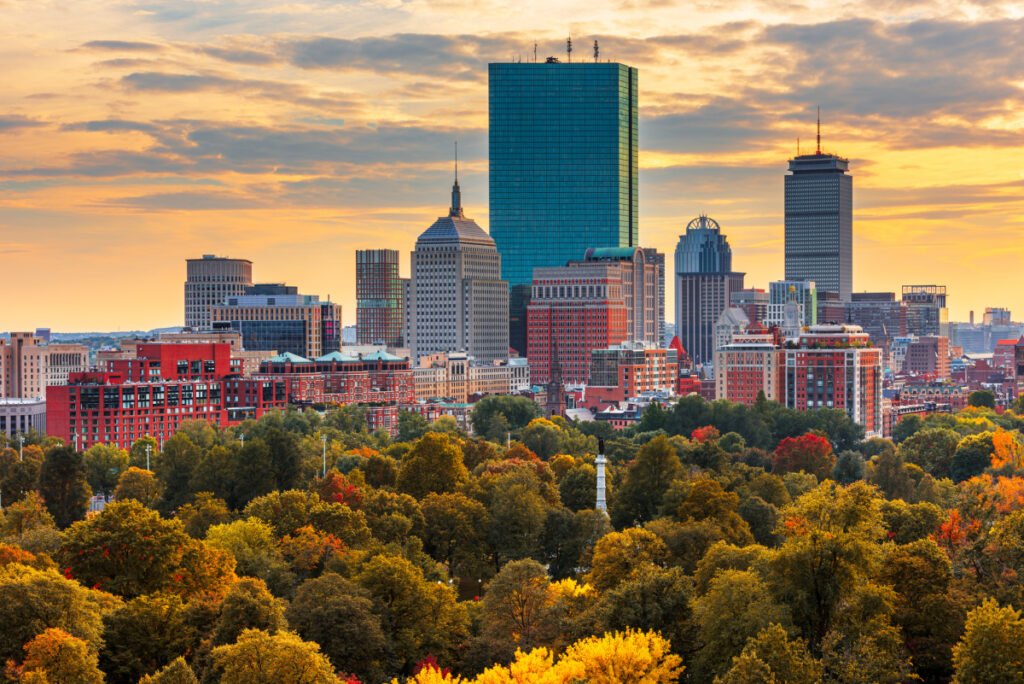 The city of Boston has something for everyone, from sports to sightseeing to shopping to dining, making it the perfect place to take a break from your routine and get a change of scenery. While there are a myriad of hotels and inns, our staff (and many of our patients) prefer staying in Airbnb-type accommodations which provide a home away from home.
Airbnb is a wonderful resource for finding quality, memorable vacation or short-term rentals in Boston. Perks of staying in an Airbnb include:
Staying in a local neighborhood with its own unique culture and dining
Customized, personalized travel recommendations from knowledgeable hosts
More space and amenities than average hotel rooms
More economical and convenient for large groups
Whether you're a resident craving a staycation or an out-of-towner visiting the area, these amazing, stylish, and comfortable Airbnb rentals are guaranteed to give you a little real estate envy. We've only included properties here that are owned and operated by Airbnb Superhosts⁠—owners who have been identified as having a strong record of good service and positive reviews.
Best Boston Airbnbs For Large Groups
Modern Luxury Close to Everything
With 4 bedrooms and 2 bathrooms, this modern, luxurious rental unit can accommodate up to 11 guests. Enjoy complimentary coffee, snacks and water in the fully equipped kitchen. You'll not only get access to a fully-equipped private gym, but also thousands of channels on the big screen television with streaming access. Outdoor enthusiasts will love that it's walkable to the William Devine Golf Course, The Franklin Park Zoo, and the Arnold Arboretum!

Colonial Family Estate on the South River
This spacious and newly renovated home in the New England beach community of Marshfield boasts a billiard room, pool and detached pool house, as well as a private fishing pond. You and your guests can also take advantage of the property's river access with the provided kayaks. The space can comfortably accommodate up to 16 guests between the 4 bedrooms and 4 baths.
Renovated Duplex Apartment Minutes from City Center
This large, newly renovated duplex near Fields Corner is just 10 minutes from the beach while also being close to Boston's downtown attractions. You'll love enjoying your morning coffee or a sunset toast on one of the charming balconies! Welcome all of your favorite friends and family, as this 5 bedroom, 2 bath historic residence can sleep up to 16 and has all of the conveniences and comforts of home.

Honorable Mention: Central Brownstone Townhouse in Bay Village
This 4-story luxury rental is a great option for up to 8 guests between the 3 bedroom, 3 bath space. This fully-furnished renovated building is close to South End & Back Bay shopping, dining, gardens, theaters and more.

Best Boston Airbnbs for Couples
Remodeled Condo in Historic South End
This stunning South End condo can accommodate up to 3 guests. Get ready to be wow'd by its charm⁠—the spiral staircase leads you to a massive private roof deck with breathtaking views of Boston's skyline. You'll never want to leave!

Cozy Condo Near Airport & Piers Park
This convenient condo is cozy but modern. You and your sweetheart will enjoy the pristine interior space⁠ as well as the attached balcony. When you're ready to hit the town, you'll be close to everything Jeffries' Point has to offer. Hop on the train around the corner at Maverick Station, or take the water taxi downtown.

Restored Brownstone Near Popular Centre Street
Those who love Boston's rich history will love this renovated townhouse. You'll be able to channel the magic of the yesterday, while still being surrounded by modern conveniences. This brownstone is walking distance to many popular shops and restaurants for a romantic night out. The best part? It's pet-friendly!

Honorable Mention: 'Home Away From Home' in South End
This modern condominium unit will allow you to experience the South End in style! Enjoy the open floor plan, fully equipped modern kitchen, beautiful finishes, premium linens, large windows with city views, laundry and more. You'll also get access to apartment amenities including a rooftop pool, garden, 24-hour fitness center and on-site retail & dining. What more do you need?

Best Boston Airbnbs for Families
Immaculate Duplex in Milton
This recently renovated duplex is located in nearby Milton, just southwest of Boston. Accommodating up to 6 guests between the 3 bedrooms, it has two spacious living areas and a large yard, and beautiful, modern finishes throughout including hardwood floors. Your family will love living in luxury here.

Waterfront Gem in Quincy
This summer home, appropriately named the "Bayside Jewel" features sweeping ocean views, a large office and even a private yoga/workout room. The space can accommodate up to 8 guests between its 3 bedrooms. And you'll be just minutes away from Dr. Samaha and his team!

Most Unique & Memorable
Luxury Yacht in Boston Harbor
This luxury yacht rental is a fun way to experience the city, along with unbeatable views! A good fit for a couple but with room for up to 6, this small yacht boasts two bedrooms, two bathrooms and is walking distance to several popular attractions such as the USS Constitution, Bunker Hill, and the North End.

Tiny House Near the Coast
This unique tiny house is tucked away right by the water and perfect for anyone who wants to experience the minimalist lifestyle. The space is ample for a solo traveler, though it can accommodate up to 4 people. Located in Wayland, approximately 30 minutes southwest of the city, where you can appreciate some true peace and quiet, including relaxing by the backyard fire-pit on the private, secluded lot. The house is also walkable to beautiful Dudley Pond for swimming and fishing!

Light-filled Suite in the Iconic North End
Located in the city's coveted North End, this luxury suite is newly renovated and impeccably decorated. The king bed makes it perfect for 2 guests. Being just steps from many superb restaurants, classic historic sights, and varied tourist attractions, you're certain to be pleased you booked this spot right in the heart of Boston.

What are some of your favorite Airbnbs and things to do in Boston and Quincy, Massachusetts? Let us know!
You might be surprised that we here at Boston Plastic Surgery are so interested in Boston area accommodations⁠—but many of plastic surgeon Dr. Fouad Samaha's patients come from out of town and we love helping them find the perfect places to stay. Should you be visiting the area and want to refresh your appearance with true experts in the field of aesthetic medicine, Dr. Samaha and our team of licensed medical professionals can help with a complete menu of surgical and non-surgical cosmetic treatments. Schedule your personal consultation online or call (617) 786-7600. We look forward to seeing you soon!