6 Ways to Fade Smile Lines, From a Board Certified Plastic Surgeon
Posted on March 9, 2022

|

by Boston Plastic Surgery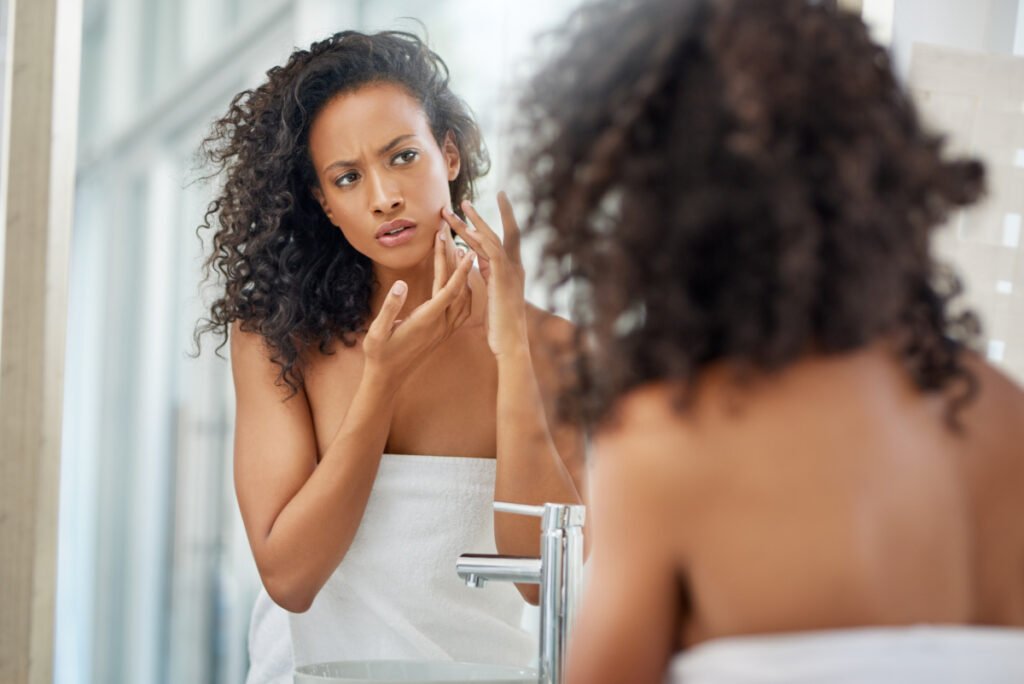 Smile lines, or nasolabial folds, are the creases that run from the corners of your mouth to the base of your nose. While smile lines are nothing to be ashamed of (they're an indicator of your happiness, after all!), some people's smile lines are more noticeable than others, causing them to become self-conscious about their appearance. If you find yourself hiding your mouth when you smile—or worse, trying not to laugh or smile—you may consider one of the following cosmetic treatments to help soften these folds.
1. Fillers
Dermal fillers are one of the most effective treatments for reducing the appearance of smile lines because they treat the skin from the inside out. Made of a solution of either hyaluronic acid or poly-L-lactic acid, fillers are injected deep below the skin where they temporarily restore the natural scaffolding (i.e. fat and collagen) that was once present within our tissues. Fillers are especially effective at treating static lines and wrinkles—those that are visible when our face is at rest—such as our nasolabial folds.
2. Laser skin resurfacing
Laser skin resurfacing uses a combination of light and heat energy to remove dead outer layers of skin and reveal healthy new skin cells. Laser skin resurfacing can be applied to the nasolabial folds to soften their appearance and reduce any skin damage, hyperpigmentation, or acne scarring that may also be present. At Boston Plastic Surgery, we typically advise patients with deeper smile lines to pair their laser treatments with dermal fillers, as this combination will both fill out deeper creases and rejuvenate dull skin.
3. Microneedling
Microneedling, also known as collagen induction therapy, uses a number of tiny needles to create "micro-wounds" in the skin, stimulating the body's natural healing mechanisms and increasing collagen and elastin production within your skin. Microneedling can treat smile lines by lifting and tightening sagging facial tissues, restoring a more youthful appearance to the face. Another benefit of microneedling is that it creates "micro-channels" within your skin's layers, making the skin particularly receptive to medical-grade skincare products in the time following your treatment.
4. Facelift
Contrary to popular belief, a facelift is not intended to be a cure for lines and wrinkles since the procedure cannot reverse volume loss. That said, while a facelift won't completely smooth away deep facial folds, it can help reduce their appearance by lifting and tightening sagging skin and underlying muscles in the lower face. For this reason, we often recommend patients pair their facelift with dermal filler injections to restore youthful volume to sunken areas, and laser skin resurfacing to match their complexion to their newly-restored appearance.
A well-performed facelift will help you look like a younger, more refreshed version of yourself—not like you've had 'work done.'
5. Moisturizer
By this point, you've likely noticed that many of these smile line treatments are enhanced when performed together, and a quality moisturizer is no exception. In short, a medical-grade, physician-only moisturizer is absolutely essential to maintaining healthy, hydrated skin and should be paired with each of these treatments. At Boston Plastic Surgery, we carry professional skincare products from ZO Skin Health® and EltaMD®, which include nourishing ingredients such as ceramides, hyaluronic acid, and glycerin.
6. Retinoids
Retinoids are a chemical derivative of vitamin A that are included in a variety of skincare products. They can reduce wrinkles and lines around the mouth by boosting collagen production and increasing cell turnover. Retinoids can also reduce discoloration and brighten skin tone, as well as unclog pores to help clear up acne and prevent future breakouts. With physician-grade retinoid products, you can start noticing results in as little as 4 weeks and will continue seeing benefits as long as you keep using the cream.
Tips for preventing smile lines & wrinkles
Now that we've covered a handful of ways to reduce the appearance of smile lines, let's take a look at ways to prevent them from returning:
Don't forget your SPF
The majority of facial aging is the direct result of UV exposure, which can be avoided by wearing sunscreen, a wide-brimmed hat, and other layers whenever spending time in direct sunlight. We recommend our patients wear a full-spectrum sunscreen, as this will protect against both UVA and UVB rays. At Boston Plastic Surgery, we exclusively carry EltaMD sunscreens because they are broad-spectrum, non-comedogenic, fragrance-free, and paraben-free—plus they are formulated with natural minerals, like zinc oxide.
Adopt healthy habits
Adopting a healthy lifestyle won't just help you feel great, it will help you look beautiful, too. Below are a few suggestions for helping you prevent smile lines and achieve radiant skin:
Eat whole foods. Whole foods (foods that are 100% unprocessed) contain vitamins and minerals, such as vitamin C, zinc, sulfur, and copper, that help the body produce collagen, a key molecule in preventing and reversing skin aging. Since research shows that eating a diet rich in a variety of whole foods may be the best way to help your body synthesize collagen, try to eat all the colors of the rainbow!
Don't smoke. This may seem like an obvious suggestion, but it's worth repeating. Smoking shrinks your blood vessels, cutting off oxygen to your tissues—a process known as vasoconstriction. In addition to impacting blood flow, smoking reduces your body's ability to produce collagen. The good news is that it's never too late to stop smoking; in fact, studies show that people begin to notice improvements in their complexion within just months after quitting.
Exercise regularly. While smoking decreases the flow of oxygen and nutrients to your skin, exercise increases it. This is important because blood flow helps carry away waste products, such as free radicals, from skin cells, helping improve overall skin health. According to a 2015 study in Aging Cell, older athletes had thicker skin than older sedentary people, making them less prone to wrinkles and skin sagging.
Drink water. Drinking plenty of water will help keep your skin cells hydrated and resistant to aging. Most sources advise drinking at least eight-8 ounce glasses of water every day (64 ounces total) and avoiding excessive amounts of caffeine and alcohol, as these both have diuretic effects.
Treat your smile lines with a board certified plastic surgeon
Board certified plastic surgeon Dr. Fouad Samaha and our team of licensed nurses and aestheticians can help you rejuvenate your appearance with a full line of surgical and non-surgical cosmetic treatments. Find out why patients travel from all over Boston and its surrounding areas to meet with Dr. Samaha and our staff—schedule your personal consultation online or call (617) 786-7600.