Why Americans Are Spending More than Ever on Plastic Surgery
Posted on August 17, 2017

|

by Boston Plastic Surgery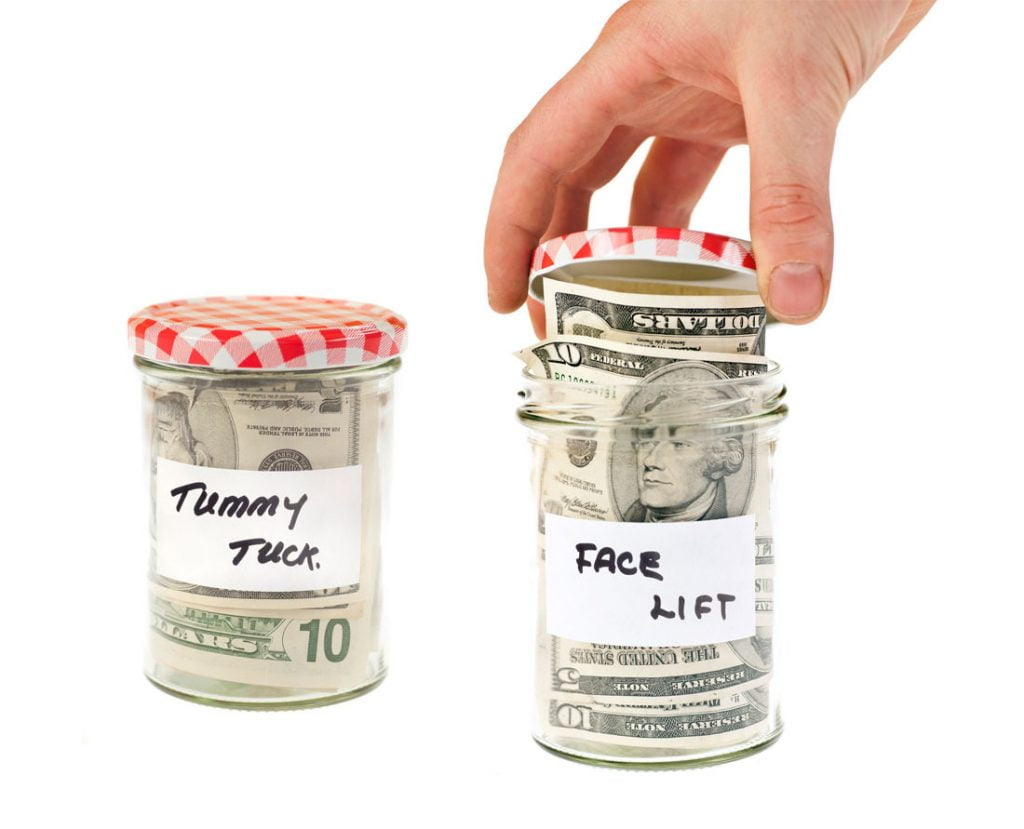 A new record has been set! The American Society of Plastic Surgeons recently released its 2016 statistics, revealing that consumers spent over $16 billion on cosmetic procedures (surgical and non-surgical) last year—the highest amount we've ever seen.
Economic ups and downs we've experienced in recent years haven't hurt the cosmetic medicine industry—if anything, the desire to gain a competitive edge has led more people to invest in their appearance.
Why the uptick? A recent article in USA Today explored this question; here's what they suggest:
We no longer feel the need to be hush-hush about plastic surgery. While choosing to have plastic surgery was never something to be ashamed of, more and more people are accepting it as a healthy solution to address aesthetic concerns. We can thank high-profile celebrities who have openly shared their plastic surgery stories, as well as social media's influence on making us a more "sharing" society.
Procedures are becoming safer, with less recovery time and better results. Gone are the days when having a facelift meant several days in the hospital, only to emerge with an "operated" look—at least this is the case in the hands of a skilled, board certified plastic surgeon. Surgical techniques have improved, and patients are more willing to invest in procedures when they are confident they will achieve a very natural result with minimal disruption to their lives.
Non-surgical procedures are now the most popular plastic "surgery." With quick treatment, minimal risk, and little to no recovery, non-surgical options such as Botox, skin resurfacing, and CoolSculpting far outpace surgical procedures in terms of number of procedures performed (13.9 million vs. 1.65 million, respectively). Despite costing far less than surgery on average, spending on these procedures made up nearly half of the $16 billion dollar total.
Plastic surgery isn't like most "luxury goods." The economic ups and downs we've experienced in recent years haven't hurt the cosmetic medicine industry—if anything, the desire to gain a competitive edge in the workplace during these times has led men and women to invest more in their appearance.
So, how much is plastic surgery costing these days?
Although total spending on cosmetic surgery is way up, the average price for individual procedures hasn't changed all that much over the last decade—in fact, average fees for many popular procedures, such as breast augmentation and BOTOX, have decreased over time.
Ultimately, the price of plastic surgery depends on many factors, including geographic area, the individual surgeon's fees, the type and extent of procedure, and a patient's individual goals. One thing that remains constant: you should never risk your safety or results in order to save money. Always choose an experienced, board certified plastic surgeon for plastic surgery and an appropriately-trained, experienced medical provider for non-surgical treatments.
Most practices offer affordable financing plans to help patients fit a procedure into their budgets—all you need to do is ask to see what your options are. (We offer financing for both surgical and non-surgical treatments at Boston Plastic Surgery).
Thinking about investing in your appearance? We can help.
While the upward trends in cosmetic procedures makes it clear more people than ever are seeking medical help to improve their appearance, ultimately the decision is personal and education is key to success. Dr. Samaha and our staff want to provide the information you need to make confident, informed decisions. During a personal consultation, we will answer all of your questions and help you fully understand the pros and cons of any procedures you are considering—as well as non-surgical alternatives. Contact us today to get started.
Click here to read the full USA Today article and here for the full ASPS Statistical report.