Restore Youthful Volume

Boston Plastic Surgery is pleased to offer JUVÉDERM VOLUMA™ XC—an injectable filler designed specifically for adding volume back to your cheeks by subtly lifting and adding contour for a more youthful appearance. Uniquely formulated to restore volume to all three areas of the cheeks, VOLUMA can help revitalize your face and roll back the years.
How does VOLUMA work?
As we age, our cheeks can flatten out and start to droop due to lost volume. VOLUMA works to sculpt and reverse aging by replenishing diminished hyaluronic acid in your skin, which can cause the skin to lose volume and structure. VOLUMA is injected into the dermis for long-lasting facial fullness.
Who performs VOLUMA injections at Boston Plastic Surgery?
At our practice, all filler injections are performed either by our Aesthetic Nurse Injector, Maryanne Savage, RN, BSN, or by Dr. Samaha. Maryanne has over 30 years of experience as a registered nurse and has been focused on aesthetic medical care and injections since 2006.
How much does VOLUMA cost at Boston Plastic Surgery?
The price of Juvéderm VOLUMA varies based on your individual needs. Contact us today to find out your options.
If you're looking for VOLUMA deals in the Boston area, we frequently have specials and rebates. Be sure to check our specials page for current VOLUMA promotions.
Save on Juvéderm VOLUMA with Brilliant Distinctions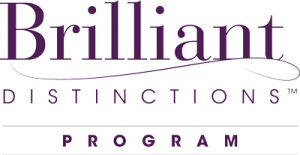 Be sure to sign up for Allergan's Brilliant Distinctions Rewards Program to earn rewards, receive special offers and exclusive invitations from Allergan, customized newsletters, savings on treatments, and insider access.
 What to Expect During Your Treatment
First, we will cleanse the skin and apply a topical anesthetic, ice, or nerve block to help provide comfort during the treatment. Juvéderm VOLUMA is then injected beneath the skin using a fine needle. Below the dermis, Juvéderm VOLUMA will bind with water and the naturally occurring hyaluronic acid in your body. Volume in the skin is thereby increased to fill out age-related hollowing and sagging of the cheeks.
After your injection, your cheeks may feel fuller than normal. As you adjust to the results, this will subside quickly. During the first day, you should avoid sun or heat exposure, as this can affect your results. You should also stay away from rigorous activity or alcohol consumption.
How long will the results last?
Although results may vary from patient to patient, VOLUMA results have been clinically proven to last up to two years in patients over 21. Dr. Samaha or Maryanne will suggest when you should plan on returning for a touch up.
Ready to revitalize your look? Call us today at (617) 786-7600 to set up a consultation.