Enjoy a more youthful appearance with Juvéderm fillers

The Juvéderm® family of injectable fillers from Allergan, the maker of BOTOX Cosmetic, is the #1 selling collection of hyaluronic acid fillers—and they can help you smooth, plump, and lift for a younger look with subtle, beautiful results. Formulated with hyaluronic acid, a naturally occurring substance in the body that keeps skin supple, Juvéderm injectable fillers look and feel natural under the skin and offer a very low risk of adverse reaction.
Juvéderm fillers are designed to treat wrinkles of varying depth, and they come in a variety of formulations to address your specific concerns. Learn more about the Juvéderm products offered at Boston Plastic Surgery:
We offer same-day appointments for Juvéderm
We can often see patients the same day or next day, especially if they have been in to see us previously. Please don't hesitate to call us at 617.786.7600 and see if an appointment is available, even if you want to come in very early or late. We do our best to accommodate our patients' busy schedules!
Who performs Juvéderm injections at Boston Plastic Surgery?
At our practice, all filler injections are performed either by our Aesthetic Nurse Injector, Maryanne Savage, RN, BSN, our Aesthetic Nurse Practitioner, Rachel Cohen, DCNP, APRN, BS, or board-certified plastic surgeon Dr. Samaha. Maryanne has over 30 years of experience as a registered nurse and has been focused on aesthetic medical care and injections since 2006. Rachel has also been specializing in skin since 2006 with many years of dermatologic experience. They work closely together with Dr. Samaha to ensure that you receive the proper dose and injection technique during your treatment.
Treatments with Juvéderm
When you come to Boston Plastic Surgery to meet with your provider, we'll work closely with you to determine which treatments are a perfect match for you. After identifying the areas that need improvement and cleansing the skin, we will apply a topical anesthetic, ice, or nerve block to help ensure your treatment is as pain-free as possible.
Juvéderm is then administered just beneath the skin using a very fine needle. Below the dermis, the injected filler binds with water and the naturally occurring hyaluronic acid in your body to increase volume and fill out age-related wrinkles and folds.
Below, you can learn more about the products we offer and how they can help you feel great about the way you look!
---
Juvéderm Ultra XC & Ultra Plus XC: Correct mild to moderate fine lines & wrinkles
Juvéderm Ultra XC is a smooth gel filler that is manufactured using special HYLACROSS™ technology, creating a smooth-consistency gel. It is infused with lidocaine to improve comfort during treatment. With Juvéderm® Ultra XC you get the smooth results you expect, with the improved comfort you want. Juvéderm® Ultra Plus XC contains a slightly thicker formula that we'll often use for deeper creases around the nose and mouth.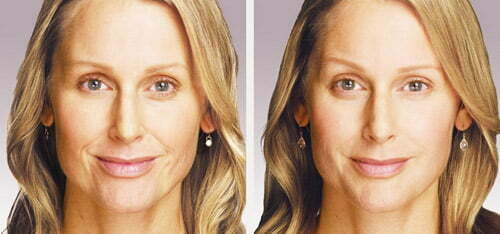 Before & after Juvéderm. Photos courtesy Allergan, inc.*
Once injected, Juvéderm XC works instantly to smoother moderate-to-severe parentheses lines and wrinkles around the nose and mouth. Although the results vary, most patients can expect the correction to last 6 to 12 months. Your body will slowly break down the hyaluronic acid and clear it away. Ask your provider when you should return for a touch up Juvéderm treatment.
---
Juvéderm VOLUMA XC: Lift and contour the cheeks
As we age, our cheeks can flatten out and start to droop due to lost volume. VOLUMA works to sculpt and reverse aging by replenishing diminished hyaluronic acid in your skin, which can cause the skin to lose volume and structure. VOLUMA is injected into the dermis for long-lasting facial fullness.

Before & after VOLUMA. Photos courtesy Allergan, inc.*
VOLUMA has been shown to improve cheek contours for up to two years. During your appointment, we will chat with you about what to expect and when you should start thinking about scheduling your maintenance treatment.
---
After your Juvéderm treatment at Boston Plastic Surgery
After the injection, the treated area may feel fuller than normal. This will subside quickly as you adjust to the results. During the first 24 hours, you should avoid sun or heat exposure. You should also refrain from rigorous exercise or alcohol consumption. If you experience any swelling, we may advise you to apply an ice pack for a short period of time.
How much does Juvéderm cost in Boston?
The price of Juvéderm varies based on the product used and your individual needs. Contact us today to find out your options.
If you're looking for discounts on Juvéderm in the Boston area, we frequently have specials and rebates. Be sure to check our specials page for current promotions.
Save on Juvéderm with Allē Rewards Points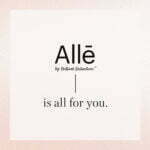 Be sure to sign up for Allē, Allergan's new aesthetics loyalty program to earn rewards, receive special offers and exclusive invitations from Allergan, customized newsletters, savings on treatments, and insider access. Members of Allergan's old rewards program, Brilliant Distinctions, can easily transfer their account to Allē!
Wondering if Juvéderm is right for you? Contact us today to learn more about Juvéderm or schedule your appointment. We can't wait to meet you!