Enjoy Luscious Lips with Restylane® Silk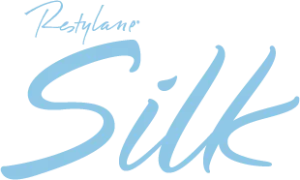 Talking, smiling, kissing—your lips get quite the work out. And as you age, you may be noticing a few changes. If you're concerned with vertical lip lines around the lips or loss of shape and thinning of the lips themselves, the newly FDA-approved Restylane® Silk may be the perfect option for you!
How does Restylane Silk work?
Restylane Silk is clear gel filler formulated with hyaluronic acid, which naturally occurs in your skin. It was specifically developed and approved for use in and around the lips, and its smaller, smoother particles are perfect for adding natural enhancement in these areas.
Restylane Silk is a great option for treating multiple areas of the lips:
Reducing appearance of vertical lines above the upper lip
Improving the shape and definition of the upper lip line
Adding fullness to both upper and lower lips
For patients over 21, Restylane Silk is a safe and effective lip enhancement option that can last up to six months. Treatment is very quick and comfortable, and you should begin seeing improvement over the course of two weeks.
How much does Restylane Silk cost in the Boston area?
While the cost of Restylane Silk injections may vary by the patient and the amount of Restylane Silk needed to get the best results, a typical treatment costs $650.
We are sometimes able to offer special Restylane Silk pricing at our Boston area office. Please check our specials page or give us a call at 617.786.7600 to learn more about our current special offers.
Who performs Restylane Silk injections at Boston Plastic Surgery?
At our practice, all Restylane Silk injections are performed either by our Aesthetic Nurse Injector, Maryanne Savage, RN, BSN or by Dr. Samaha. Maryanne has over 30 years of experience as a registered nurse, and has been focused on aesthetic medical care and injections since 2006. She and Dr. Samaha work together closely to ensure that you get the proper dose and injection technique during your treatment.
How quickly can I get in for a Restylane Silk appointment?
We can often see patients the same day or next day, especially if they have been in to see us previously. Please don't hesitate to call us at 617.786.7600 and see if an appointment is available, even if you want to come in very early or late. We do our best to accommodate our patients' busy schedules!