More Cosmetic Procedures Chosen by Fathers of the Bride
Posted on June 7, 2012

|

by Boston Plastic Surgery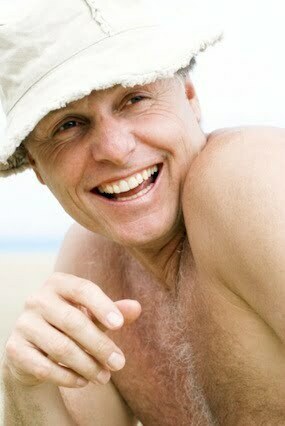 It is becoming more an more common for fathers to undergo plastic surgery procedures before walking their daughters down the aisle, according to a recent article in The Daily Mail. This trend is likely to increase as wedding season continues.
This is always a busy time of the year for plastic surgery, due to the abundance of outdoor activity. As men become more comfortable with choosing cosmetic surgical and non-surgical procedures, it is only natural that the number of men coming in to prepare for weddings increases as well.
Botox, Facial Fillers are Popular Male Wedding Procedures
This trend is embodied in the Daily Mail article through a recent plastic surgery patient named Tim Colucci, who went in to get some facial treatment this summer for his facial creases. In his words, "I'm starting to see some creases and extra wrinkles that weren't there before. I want to look as good as I did ten years ago for my other daughter's wedding."
Colucci sought help from Dr. Steven L. Davis, a New Jersey plastic surgeon, who said that fathers coming in before weddings is becoming more and more common.
Dr. Davis stated that wedding season is one of his busiest times of the year. "Wedding seasons nowadays are like Christmas or a New Years,' he said. 'That's how crazy it's become."
Colucci was unsure which procedures in particular he wanted when he went into Dr. Davis' office. After discussing the merits of several procedures, he chose to receive Botox and a facial filler.
"It's my baby… and I want to do it right," he said. "[There will be] a lot of people, a lot of eyes."
Other popular procedures for fathers of the bride include liposuction, chin augmentation, face lifts and male breast reduction.
The final result pleased Colucci. "This is fantastic, the crease is gone!" he said. "I like the way it looks, I'm happy."