These Non-Surgical Procedures Will Help You Look Like a Younger Version of Yourself
Posted on March 18, 2021

|

by Boston Plastic Surgery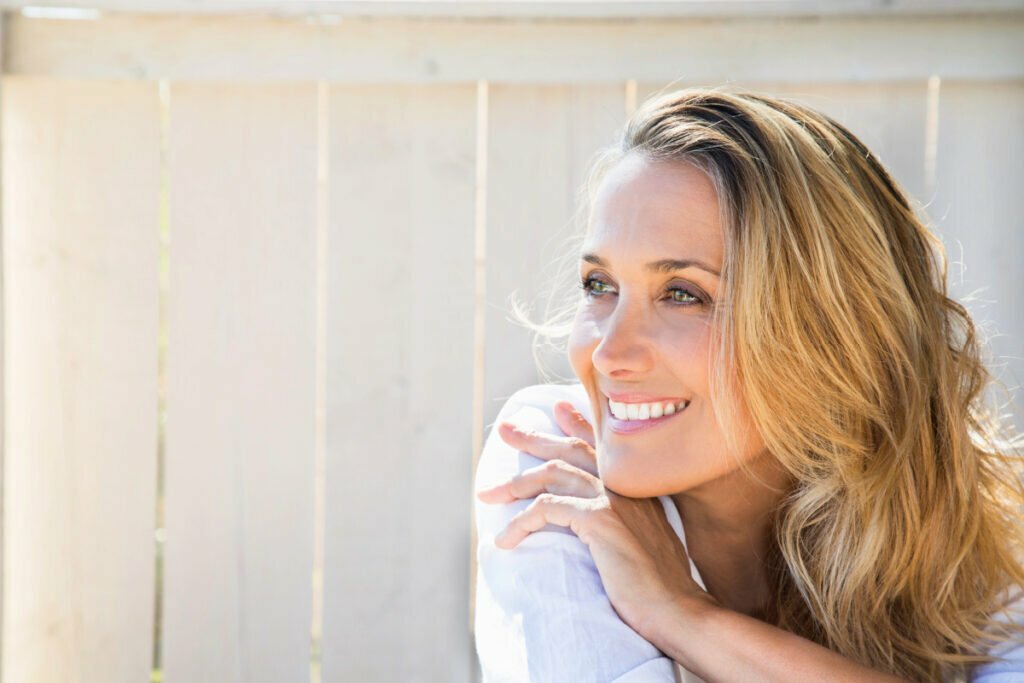 You know that wrinkles and loose skin develop with age, but do you know why? These signs of aging start with loss of collagen, the fibrous proteins that create our skin's "plumpness." Then, wrinkles form. A facelift reverses many years of wrinkling, giving our skin a smooth foundation, but a surgical facelift alone doesn't increase collagen—and therefore can't address the skin's thinning texture.
To stimulate collagen production and take your facelift results to the next level, we recommend pairing your facelift with non-surgical treatments that promote collagen, add volume, and prevent new wrinkles from forming.
Three reasons non-surgical treatments can upgrade your facelift results:
1. Your skin's texture can still look tired after the procedure.
A facelift procedure only deals with improving sagging contours and not skin texture. These collagen-renewing procedures go a long way to refresh the appearance of your skin, ensuring you have a more complete result after a facelift:
These procedures are also used as touch-ups to help you continue to age gracefully in the years following your facelift. And because each works with your body to increase collagen, the results will always look natural. Just be sure to choose a skilled provider to ensure you safely get the results you desire; this is particularly important if you have melanin-rich skin or a history of scarring.
Skin treatments work with your body to increase collagen, so your results will always look natural.
2. Your wrinkles will be smooth, but your face can still feel less firm and youthful than before.
While a facelift addresses skin laxity, your skin will not feel more firm, elastic, or thick than it did years before. This mismatch is the result of natural volume loss. To avoid a gaunt appearance, we like to boost contours and restore lost volume with dermal fillers. Here are some common areas where a facelift result can be enhanced with filler:
Sunken cheeks: For those whose cheeks are visibly sunken, we can rebuild your cheekbones contours using the volumizing filler Sculptra®. This unique filler formula stimulates surrounding tissues to produce more collagen, giving you lasting firmness in addition to the beautifully rounded cheek profile. We may also use Restylane® Lyft or Juvéderm® Voluma in this area.
Under-eye creases: Hyaluronic acid-based fillers like Restylane can restore smoothness to the thin skin below the eyes, as well as "lifting" troughs or creases that make you appear tired, leveling off hollows for a brightening effect.
Thin lips: To restore volume to lips, we use customized injections of the lip fillers Restylane Kysse™ and Juvéderm Volbella.
3. You will still have frown lines unless you employ neurotoxins, like Botox and Dysport.
A facelift won't keep your wrinkles from continuing to form, but Botox can! While a facelift will take care of wrinkles from the upper cheeks to the base of the neck, it does not address the forehead or "frown lines" between the eyebrows. Many facelift patients get regular treatment with neurotoxins in the upper face. We offer both Botox® and Dysport® to stop the muscles from forming wrinkles.
Dr. Samaha, our experienced nurse injectors, and our aestheticians work together to give you excellent results
At Boston Plastic Surgery, our surgical and non-surgical team works as a unit to give you the attractive, natural-looking facelift you desire. We will fully customize your facelift procedure plan, providing sound advice for enhancing and extending your results with skincare and in-office treatments. Learn more or schedule your consultation: call (617) 786-7600 or contact us online.