The Top 5 Non-Surgical Procedures to Help You Get Ready for Summer
Posted on May 7, 2021

|

by Boston Plastic Surgery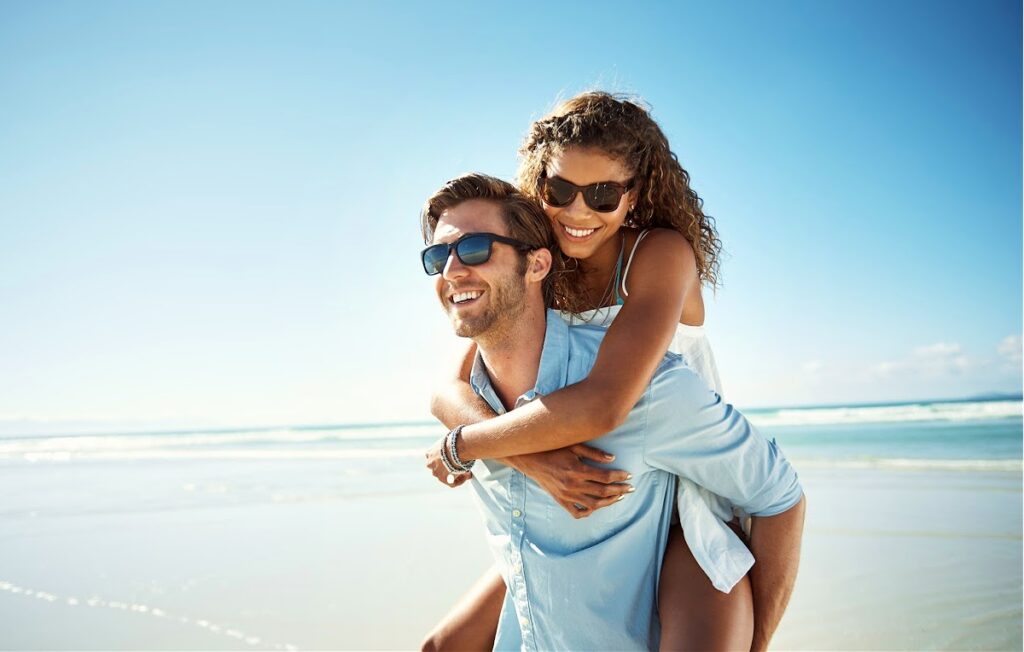 Beach trips, BBQs, hours spent relaxing by the pool…who doesn't love summer? If you need some last-minute help getting swimsuit-ready but want to avoid surgery, we have a whole lineup of non-invasive procedures to help you address a wide range of common concerns. From hair removal, cellulite reduction, and even sweat prevention, we've got you covered with these 5 summertime procedures.
Laser Hair Removal
There's no need to struggle with pesky body hair when you're trying to show off your smooth curves. Avoid the razor burn and bikini bumps this summer with laser hair removal, and enjoy hair-free skin in just a few easy treatments.
What it is
Laser hair removal works by applying a high-energy laser beam to areas of unwanted facial and body hair. Your hair's pigment absorbs the concentrated laser beam, damaging active hair follicles and preventing treated hair from growing back.
At Boston Plastic Surgery, we use Cutera®, a high-powered Nd:YAG laser, to target your unwanted hair follicles without irritating surrounding tissues. Most patients see a significant reduction in their body hair after just a few treatments, but for optimal results, we recommend patients undergo 4 to 8 sessions scheduled 4 to 6 weeks apart.
When to get it
If you're planning a beach getaway this summer, you'll want to start your first laser hair removal treatment at least a few months before your trip. You won't need to complete all of your treatments by the start of your vacation, as you'll begin to notice a serious reduction in hair after just a few treatments. After your trip, simply resume your laser treatments!
miraDry
Summer is hot—and sweaty! If wearing strapless shirts and bikinis without worrying about excess sweat and odor sounds too good to be true, you need to try miraDry®.
What it is
miraDry is a safe and effective non-surgical option for permanently reducing underarm sweat. miraDry works by heating sweat and odor glands, eliminating them forever. Most patients are thrilled with their results after just one treatment. miraDry treatment is painless and only takes 40 to 60 minutes. Most patients resume their normal activity and return to work almost immediately after their treatment.
Because miraDry lasts indefinitely, you won't have to worry about its effects wearing off in the heat.
Did you know? Your underarms only contain about 2% of your total sweat glands, and reducing such a small percentage of these glands will not have any negative effects on your health. After your miraDry treatment, you'll continue to sweat normally in all other areas of your body.
When to get it
Because miraDry doesn't have any downtime, you can get this treatment ASAP! And because it lasts indefinitely, you won't have to worry about its effects wearing off in the heat.
CoolSculpting
A carefree summer starts with feeling confident in your body. CoolSculpting® can help you eliminate stubborn fat pockets virtually anywhere on your body so you can look forward to throwing on a swimsuit or crop top.
What it is
CoolSculpting is a non-surgical body contouring device that uses cryolipolysis to freeze unwanted fat cells, which your body's lymphatic system then naturally excretes. Most patients lose up to 25% body fat from the treated area with a single CoolSculpting treatment. While one CoolSculpting treatment typically takes between 35 to 60 minutes, we offer the CoolAdvantage applicators, which cut your treatment time in half, as well as DualSculpting, which can treat 2 areas simultaneously.
After your CoolSculpting treatment, you may feel a slight tingling sensation for a day or two, as well as some minor redness and swelling. These side effects are completely normal and typically resolve themselves within a few days.
Boston Plastic Surgery's CoolSculpting Promise. If you're worried that you'll be the one patient CoolSculpting treatment doesn't work for, consider our CoolSculpting Promise:
If you have followed your post-treatment instructions in full, but you haven't experienced any visible fat reduction after 4 months, we'll perform a second CoolSculpting treatment at no charge.*
If you still have no visible fat reduction 4 months after this second treatment, we will reimburse you 50% of your treatment costs.*Certain conditions apply.
When to get it
It takes about 12 to 16 weeks to see full CoolSculpting results, so if summer confidence is the goal, you'll want to schedule your treatment ASAP. You may not see full results before the height of summer, but you'll love the feeling of gradually slimming down in targeted areas throughout the season.
Dermal fillers
Well-placed dermal fillers can rejuvenate dull, lax skin and fill in deep wrinkles and lines, taking years off your appearance without surgery. They can also be used to plump up the lips, increase definition in the jawline, and fill in deep under-eye bags. And unlike chemical peels and laser skin resurfacing, dermal fillers can rejuvenate skin without leaving it sensitive to the sun, making it the perfect year-round fix.
What it is
Dermal fillers are injectable cosmetic formulas that are used to "fill in" lines & wrinkles and volumize loose & thinning skin. There are a number of different fillers on the market, but at Boston Plastic Surgery, we use Juvéderm®, Restylane®, and Sculptra Aesthetic® fillers. Juvéderm and Restylane are made of hyaluronic acid, a molecule that is found naturally in the body, and Sculptra is made of poly-L-lactic acid (PLLA), a biocompatible and biodegradable synthetic material used in medical implants and stitches. Juvéderm and Restylane results last between 6 to 12 months, while Sculptra results can last for up to 2 years.
When to get it
For Juvéderm and Restylane, one treatment is usually enough to achieve most of our patients' cosmetic goals. Both of these products begin to work hydrating and plumping skin immediately, but it will take about 2 weeks to see your full results. If you're thinking about Juvéderm or Restylane injections, you'll want to schedule your treatment a week or two before your vacay.
For Sculptra Aesthetic, patients typically need 2 to 6 treatments scheduled 1 to 2 months apart for best results. Since you'll begin to see results around 6 weeks after your first injection, we recommend you schedule your first Sculptra treatment 6 weeks before any big summer plans.
HydraFacial
Summer is all about showing off your skin, and that includes your face! Feel proud of yours this season by giving it the love and care it deserves with a HydraFacial™. A HydraFacial is the perfect way to get a noticeable, makeup-free glow in the hot summer months—plus, it can minimize the effects of previous sun damage & aging and prep your skin to better absorb your favorite skincare products.
What it is
HydraFacials are deeply nourishing facials that can be customized for all skin types and concerns. HydraFacials cleanse, exfoliate, and hydrate skin for noticeable facial rejuvenation in just 30 minutes. At Boston Plastic Surgery, we offer a number of HydraFacial "super serum" to add to your treatment to enhance and protect your new glow.
A HydraFacial is the perfect way to get a noticeable, makeup-free glow in the hot summer months.
When to get it
HydraFacials don't irritate skin or require downtime, making them the ideal summer facial. We recommend scheduling yours a few weeks before any special events or planned beach trips to allow your skin time to shed its old dead cells and build healthy new ones.
Protect your skin this summer. Your skin is your body's largest and most vulnerable organ; protect yours this summer by wearing a high-quality sunscreen. We recommend Daily Sheer Broad-Spectrum SPF 50 sunscreen from ZO® Skin Health because it is non-greasy, water- and sweat-resistant, and quick-drying—not to mention it has a sheer matte finish to shield against UVA/UVB and IR-A rays. Best of all, Daily Sheer moisturizes while it protects your skin. Grab yours today and face the sun with confidence.
Let Boston Plastic Surgery help you make this the best summer ever
Start prepping for the best summer ever with these non-surgical treatments and products at Boston Plastic Surgery. Our board certified plastic surgeon, Dr. Fouad Samaha, and aesthetic injectors, Maryanne Savage, RN, BSN and Rachel Cohen, NP-C are known for providing their Boston patients with unrivaled skill, compassion, and care. Learn more about our non-surgical procedures by contacting us online or calling (617) 786-7600 today.