How to Treat Sun Damage & Hyperpigmentation
Posted on October 5, 2022

|

by Boston Plastic Surgery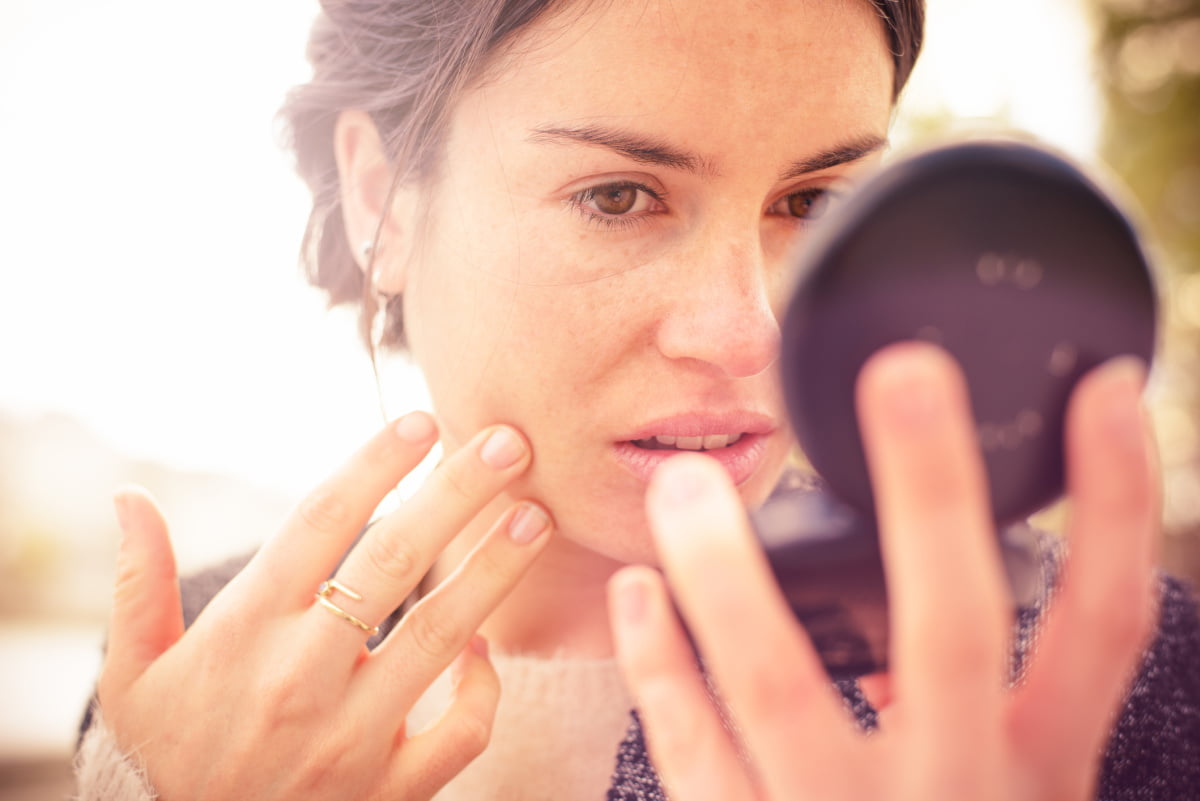 Uneven skin tone is one of the most common complaints that we get from our Skin Wellness Center patients here at Boston Plastic Surgery.
Sunspots, melasma, and post inflammatory hyperpigmentation are all disorders of melanin production. Melanin is the pigment found in skin, hair and the iris of the eye and is what determines our skin color. There are several triggers to abnormal melanin production, the most common being UV radiation through sun exposure.
While melanin (suntan) does serve to protect the body from radiation injury by absorbing light from UV rays, UV-induced injury must occur to produce a tan. Repeated brief exposures sufficient to induce tanning contribute to long term sun damage called "photoaging".
Solar lentigines or "sun freckles" occur most commonly in sun-exposed areas of the face, arms, and hands. They are the result of DNA mutations in the skin caused by repeated sun exposure. These mutations lead to increased melanin production and abnormal retention of the pigment by the skin cells.
How can we avoid and treat sun related hyperpigmentation?
Great question! The first step is to adhere to good sun protection, including application (and reapplication) of sunblock, avoiding peak sunlight hours, and wearing sun protective clothing. At Boston Plastic Surgery, we have several treatment options, both in office and at-home to rid your skin of unwanted dark spots.
At Boston Plastic Surgery, we have several treatment options, both in office and at-home to rid your skin of unwanted dark spots.
Chemical peels are an extremely effective method for removing hyperpigmentation. This involves applying one or more chemicals to skin to induce exfoliation. The peel works by removing several layers of sun damaged skin cells, leaving fresh skin with a more even tone and a smoother texture. Most peels can be enhanced by "prepping" the skin with medical grade skincare products to bring skin back to its healthiest state and to optimize its response to any preventive or corrective procedures.
Our Nurse Practitioner Rachel Cohen, DCNP, APRN, BS shares her favorite products and procedures she uses at Boston Plastic Surgery to help patients treat sun induced hyperpigmentation:
First: Prep
ZO Getting Skin Ready Kit – customized cleanser, toner and exfoliator that helps to normalize the skin,
remove damaging surface debris, and "prime" the skin to respond better corrective and preventive
treatments
Alumier EverActive C&E + Peptide – potent, clinically validated and optimally activated 15% Vitamin C,
plus vitamin E, antioxidant serum
ZO Retinol – Customizable retinol aimed at accelerating skin cell turnover, increasing collagen
production, and minimizing and reversing photodamage.
ZO Hydroquinone – Gradual skin bleaching of hyperpigmented skin conditions
Next: Peel
ZO 3-Step Peel – Utilizes a blend of exfoliants, retinol and multi-action agents to help improve skin
health and treat many signs of aging, including hyperpigmentation
ZO Stimulator Peel – This no-prep, no-peel treatment is highly effective at boosting collagen and
exfoliating your skin with no downtime
VI Peel – designed to lift pigment, remove sun damage, alleviate acne and scarring, and fight fine lines
and wrinkles. Safe for all skin types and tones.
Get glowing skin at Boston Plastic Surgery
Board certified plastic surgeon Dr. Fouad Samaha and our team of licensed nurses and aestheticians can help you get your best-looking skin with a full line of state-of-the-art laser procedures, phototherapy, microneedling, radiofrequency skin tightening, medical-grade skin care, and exfoliative chemical and natural peels. Our licensed medical aestheticians can design a custom treatment plan specifically suited to your skin's needs.
Find out why patients travel from all over Boston and its surrounding areas to meet with Dr. Samaha and our aesthetics staff—schedule your personal consultation online or call (617) 786-7600.