Why Quarantine is Making Us Look Older
Posted on October 23, 2020

|

by Boston Plastic Surgery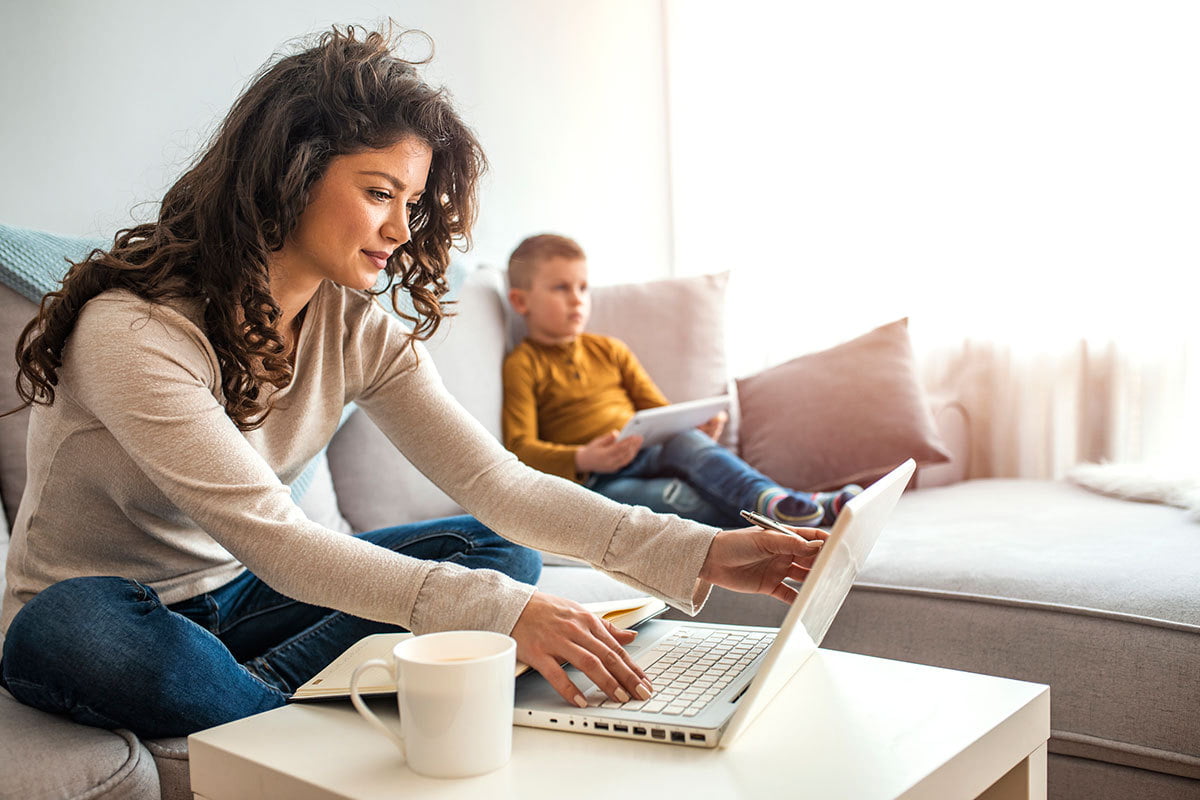 Have you had one of those long, hard looks in the mirror lately—the kind where you lose track of time examining unwelcome changes? If you feel like 2020 is to blame for these accelerated signs of aging, you're not alone! Stress is affecting our health and making us age faster.
A recent article in New Beauty details dermatologist, nutritionist, and hairstylist perspectives on the various ways this year has snuck up on our skin's health. Here are some lessons we took from the article, and some steps we can all take to help our skin bounce back. (Spoiler: You've got this!)
Stress affects the body through many pathways.
Focusing more on our own faces during Zoom meetings, FaceTime calls, and the like may have you zeroing on flaws you'd never noticed before, creating an impression of sudden aging. That said, quarantine-induced aging isn't just a matter of perception. There are several ways that pandemic-induced stress is affecting our skin.
Stress hormones are bad for your skin's structure.
As the stress hormone cortisol increases, skin collagen breaks down. Since collagen gives your skin its structure, this leads to tired-looking, sagging skin. Stress can also deplete the skin barrier function, drying out your skin. And if you're not sleeping well? That just feeds the vicious cycle.
Our expressions are falling.
Think about it: if you don't see anyone all day, what facial expressions are you making? "We are frowning more, smiling less and feeling emotions we've never felt before for a very extended period of time," says dermatologist Linda C. Honet, who was interviewed for the New Beauty article. Unhappy expressions can exacerbate frown lines and wrinkles that weren't so visible before.
A diet high in sugar, alcohol, and carbs accelerates skin aging.
Our facial expressions aren't the only thing prone to falling during this time of large-scale change—for some, healthy eating habits have also been declining. We are buying more comfort food these days, and for many, comfort food equals snack or "junk" food. Unfortunately, various studies have shown that both sugary foods and ultra-processed foods do indeed contribute to visible aging, in addition to having other effects on your health.
Then there's our increased alcohol consumption. A 2019 study published in The Journal of Clinical and Aesthetic Dermatology found a relationship "between alcohol use and aging severity that was statistically significant for under-eye puffiness, midface volume loss, and blood vessels on the cheeks." The same study went on to state that, "In heavy drinkers (i.e., those who consumed eight or more drinks per week), seven facial features were significantly associated with an appearance of more severe aging." The study explained that alcohol impacts the body in many ways, including causing vitamin deficiency, tissue damage, and a diminished ability to produce collagen.
We're exercising less.
Gym shutdowns have kept us from our routines, and working from home has taken away much of our natural everyday light movement. Exercise helps with circulation to your skin, contributes to long-term health and longevity, and keeps us trim.
You're not following your typical beauty routine.
If you're staying home, you may not be getting your regular maintenance treatments, like facials and hair color. You may be seeing more gray hairs than you're used to, but the experts encourage you to embrace the grays (it's in fashion). Skin, on the other hand, needs your help. Read on for some tips.
The good news? Our bodies are resilient.
Make investing in yourself your end of 2020 resolution. The best way to lean in to your body's natural resilience is to follow an anti-aging skin care routine that combines medical spa treatments, at-home skincare, and a healthy lifestyle.
Follow an anti-aging routine with aesthetician-approved skincare.
Treat your body with regular care and a healthy routine, and you will bounce back! We recommend following a medical-grade skincare regimen. Book a consultation, and one of our aestheticians will guide you toward the products that are gentle on your skin and effective at reaching your goals.
Medical spa treatments can give your routine a boost.
Our aestheticians can also recommend regular maintenance treatments based on your needs and goals. From our gentle, no-downtime CoolPeel™ laser treatments to our anti-aging peels, our arsenal of skin treatments has something for everyone, whether you're fighting dryness, "maskne," or signs of aging in the skin.
Want to focus on your eyes for a mask-friendly beauty boost? We can use Botox injections to smooth frown lines or to create a subtle eyebrow "lift." To plump and smooth tear troughs, we have numerous injectable filler options. If you've considered a surgical forehead lift or eyelid lift to refresh your facial expression, Dr. Samaha is seeing patients for in-office or virtual consultations.
Did you know? Fillers improve skin structure
Hyaluronic acid-based filler actively regenerates collagen once injected, leading to long-term improvements in your skin's structure. Keep up your injections regularly to see the results long-term!
Whatever your concerns and goals may be, we encourage you to reach out and schedule a little self-care. Taking care of your skin can have a positive domino effect on your diet, exercise, and overall happiness, so it's a perfect way to start making healthy changes in challenging times.
To read the full article on how stress affects our skin, click here.
Ready to combat stress with a new skincare routine?
Our Boston aestheticians and nurse injectors are here to help you rejuvenate your gorgeous skin, and keep it that way! Schedule a consultation by calling our office at (617) 786-7600 or contact us online.